'The Suga Show' continued to roll on at UFC 250 with a contender for knockout of the year.
Sean O'Malley stepped into the Octagon for his fourth official UFC bout, taking on wily veteran Eddie Wineland in what many expected to be his toughest test yet. O'Malley had different ideas however, completely smashing Wineland and ending the fight with a stunning walk-off KO that left his opponent unconscious on the cage floor.
With that punch, O'Malley had truly arrived in the Bantamweight division. Despite being unbeaten so far in his career, many still saw O'Malley has a prospect at this weight considering how stacked the division currently is. He wasn't even ranked prior to this past weekend's event.
But following the win, the talk of O'Malley's standing in the division has greatly risen. A fight with former world champions Cody Garbrandt, who ended a three-fight skid with his own contender for KO of the year at UFC 250, has been rumoured now while others are talking about potential bouts with the likes of Raphael Assuncao, Jimmie Rivera and Cody Stamann.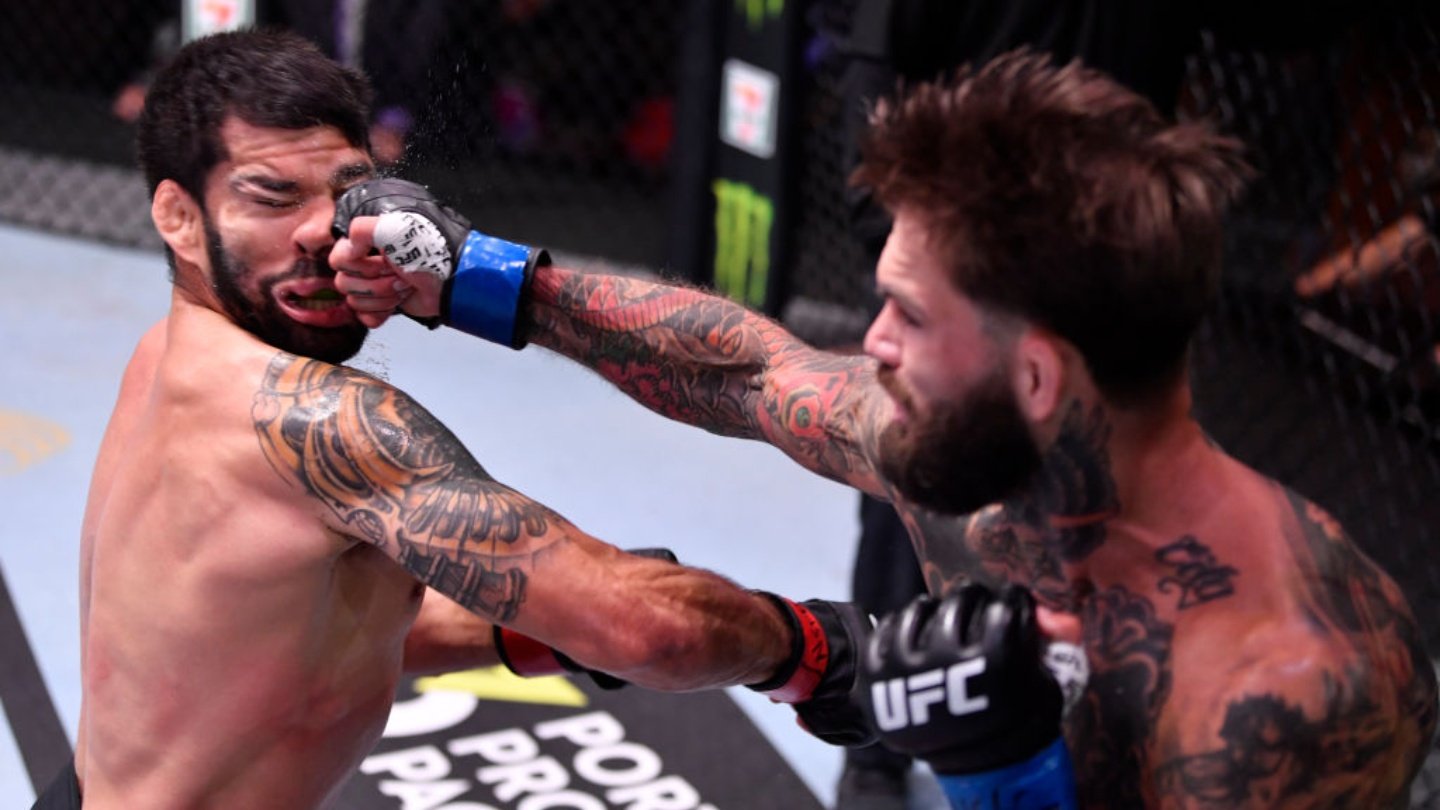 There are so many potentially exciting fights that you could make happen in this division right now that a string of 2 or 3 impressive wins over a Top 10 ranked fighter could land you a title shot. While I think it's still too early for O'Malley to compete for the title, he should be looking up the rankings.
That rules out a prospective fight with 'The Prospect' Nathaniel Wood, which would have been a personal favourite choice of mine prior to Wood's first defeat in the UFC to John Dodson. While a fight with Dodson is a possibility, a fight that fans may prefer would be Chinese boxer Song Yadong. Two fighters that love to strike is always more appealing to fans, but these two are no strangers to the ground. Yadong has 3 submission victories on his record, while O'Malley competed for Team UFC in the Quintet grappling tournament last year.
If O'Malley was able to progress past Yadong, he should start looking into the top 10. Fighters like Assuncao, Pedro Munhoz and Cody Stamann are all good enough to be at the top end of the division and thus a win over them would show that O'Malley is really ready for the elite level. Should he overcome that challenge, then we can start talking about fights against the likes of Cody Garbrandt.
While the rankings will obviously change between now and then, the personnel that mean you earn a title shot are unlikely to shuffle around too much. The likes of Aljamain Sterling, Jose Aldo, Petr Yan, Cody Garbrandt and Corey Sandhagen are all still likely to be in and around the title picture so progression to a fight with one of them, followed by a subsequent win over them, would surely push 'The Suga Show' to a title shot. At that point, the world is his oyster.
Sean O'Malley has the world at his fingertips right now. He has a fan following that any top level fighter would crave, while at only 25 years old he's not even nearly in his prime. An all-round fight game matched with a superb fight IQ and one-punch knockout power, O'Malley is a serious threat at Bantamweight and it's just a matter of time before he's challenging for the crown.