When Chelsea's team sheet landed for their first Premier League game in 105 days, there was one glaring difference to all the other team-sheets they'd given out this season.
After 13 months out injured with a ruptured achilles, Ruben Loftus-Cheek returned to the starting line-up for the first time under Frank Lampard following some impressive performances in the friendlies to get back up to match fitness.
Pre-game, Lampard said he had trained well and shown his abilities in the games including the 7-1 win over QPR. Chelsea fans were incredibly excited to see the man who many consider as the best academy product since John Terry, especially starting in his favoured position in a midfield three.
At 6ft 3′ with a muscular build, physically RLC is built perfectly for the Premier League. But it's his technical abilities that make him stand out for a man his size. He's a super dribbler for someone his size, while his touch is excellent and he has a passing range to match. His power allows him to often drive through opposition midfields and defences, something that has seen him compared to Paul Pogba.
With all this ability, it's crazy to think that at 24 years old – RLC has only 17 Premier League starts to his name at Chelsea. A season-long loan move to Crystal Palace wielded 21 starts, more than his entire stint at the West London side. While injuries have definitely played their part, manager's also need to take a slice of the blame.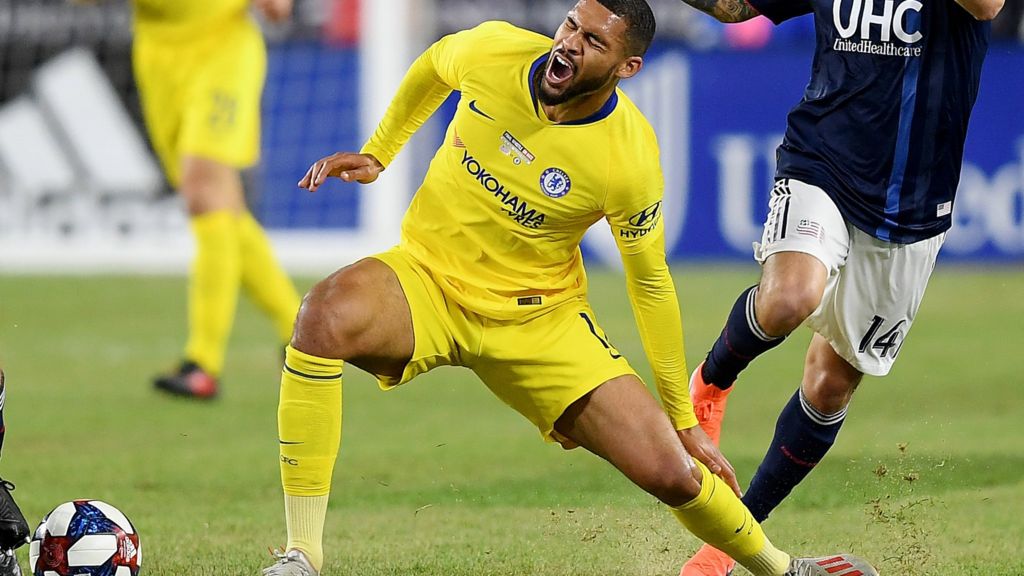 Jose Mourinho, Antonio Conte and Maurizio Sarri were all part of the problem, not playing him in the first-team regularly despite some good performances but also not letting him go elsewhere to flourish. Conte let him go on loan to Palace for a year and when he returned having played a big part in keeping them in the division, he continued to not use him at Chelsea. Lampard has already shown his willingness to change that though.
Loftus-Cheek is part of an academy core at Chelsea including Callum Hudson-Odoi, Tammy Abraham, Mason Mount and Fikayo Tomori. They have all been allowed a chance to play regularly in the first team, some even through bad form as Lampard commits to bringing through young players. At 24 I don't know if RLC counts as one of those young players anymore but his talent is undeniable and he could easily be a Chelsea regular for the next 7-8 years.
He was poor in his 55 minutes run-out on Sunday, with Chelsea scoring twice in the immediate 5 minutes following his departure making it look even worse. But it's to be expected after so long out. In a Chelsea side with obvious flaws too, he can't be looked at as the saviour for them. He can however be looked at as a huge addition to a side severely lacking in creativity from midfield.
It's now on RLC to stay fit, stay in the team and help Chelsea push towards a league title because Frank Lampard has already proven that if you don't perform he has no issue cutting his losses, just ask Tammy Abraham and Willian about Timo Werner and Hakim Ziyech.