It's been nearly 18 months since Islam Makhachev was last in the octagon and he'll be eager to remind everyone why many tip him to become a champion in the lightweight division, including the man who still holds the belt.
Following in the footsteps of his training partner, friend and fellow countryman Khabib Nurmagomedov is exactly what Islam has set out to do in his career. Their coach obviously sees the potential too.
In a recent interview with RTA Sport, Javier Mendez said although Khabib is the best there's ever been when it comes to the ground game, Islam's standup skills are stronger and could lead him to becoming a better fighter all round.
"Islam technically in the stand-up, he's better. On the ground, they're both two-time Sambo world champions, so it's just a matter of luck. If they get the right fights, and they don't get hit with some great shots that could put them out, if everything goes according to plan, Islam is going to be a little bit of a better version of Khabib in the technical sense."
That is very high praise considering he has worked with Khabib regularly since 2012.
It won't be long until we see how much of that will be true as his opponents begin to get tougher. Makhachev is on a six fight win streak since suffering his only loss of his career back in 2015 and now he faces the American Drew Dober at UFC 259, looking to make it seven.
The Dagestani fighter was supposed to face former lightweight champion Rafael dos Anjos at UFC 254, before the Brazilian tested positive for COVID-19 and the bout was cancelled. It was then quickly rescheduled to headline UFC Vegas 14 until an injury to Islam forced him to withdraw and Paul Felder was brought in to save the card.
The UFC clearly have big plans for Makhachev hence trying to match him up with a former champion and still somewhat of a contender. A win there would have likely seen him move into the top ten of the rankings.
He also had an earlier fight due for May of last year against Alexander Hernandez that was cancelled due to the pandemic, so it's been a frustrating time for Makhachev and he'll be eager to get back into the octagon and continue his run.
Drew Dober may not be the higher ranked opponent Islam would have wanted but he's found himself in a similar situation that Khabib was once in, in that no one really wants to fight him.
Finding someone willing to get in the octagon with Makhachev has been hard. The risks posed with fighting Islam outweigh the rewards at the moment due to his vast skill set, so he's been on a long road into the rankings where he currently sits at number 14.
Even Michael Chandler dismissed the chances of fighting him at UFC 254 when Islam called him out to fill in for Dos Anjos, despite already being there on Fight Island and ready to be on weight as back up for the main event.
Don't be fooled by the fact Dober isn't in the rankings right now though. He was ranked 15th after his last fight and only moved out after Chandler's debut win at UFC 257 which saw him positioned in 4th and subsequently everyone below moving down a place.
The American has won six of his last seven fights and the last three coming via knockout which all earned him performance bonuses. This won't be an easy fight for Makhachev and certainly is another step up against a dangerous and powerful opponent.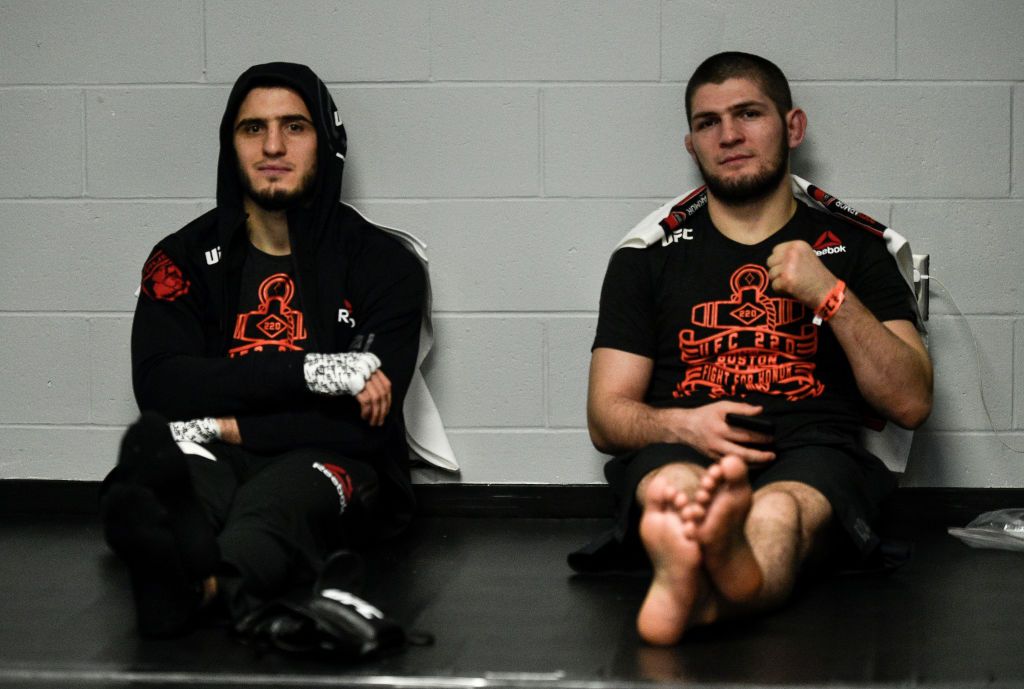 Dober isn't phased by the hype though and suggests it's only due to his training partner that it is there. Speaking to MMA Junkie he said, "I think a lot of his hype comes from when you have one of the greatest of all time talk so highly of you."
A loss wouldn't be tragic for Islam, but a win will move him towards the top ten and will certainly set up an interesting summer for him. The lightweight division is moving quickly and is stacked with talent so there are huge fights awaiting him should he pass this latest test.
The stage is set for Islam to put himself into the mainstream and make him unavoidable this Saturday at UFC 259. Featuring on the main card before the first of three title fights on the night, which many will be tuned into due to the historic main event, gives him the platform to make casual fans aware of his presence.
Whenever the lightweight division is spoken about names such as Conor McGregor, Dustin Poirier, Michael Chandler, Justin Gaethje and Charles Oliveira are suggested as potential next champions, but Makhachev is someone they should all be looking over their shoulders for.