We're entering the final weeks of the Premier League season and everything is all but settled already for the first time in a while.
Manchester City are set to be crowned champions for a third time in four seasons, while it's already confirmed that Sheffield United, West Bromwich Albion and Fulham will be playing their football in the Championship next season.
Top four is the only thing left to play for at this point, although Leicester and Chelsea currently have a decent sized cushion above their rivals with only a few games left to play.
That means it's time for the awards to come out for players and managers, including who the manager of the season actually is. There are a few contenders, but one who really takes the shine when it comes to evaluating the performance of their team but also in comparison with expectations and budgets.
One obvious candidate is the man who has led his team to the title, Pep Guardiola. Manchester City have racked up a fantastic season to earn a third Premier League crown in four years, wrestling the title back from Liverpool after the Reds struggled with several injuries.
It wasn't all easy street for City though, as they struggled early on in the season with just five wins in their opening twelve games and sitting as low as ninth in December. The former Barcelona and Bayern Munich boss rallied the troops though and put together a phenomenal run of 15 wins in a row.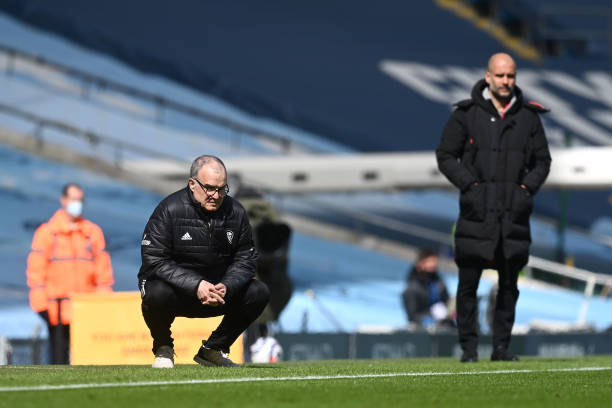 Guardiola used his experience and incredibly high quality of squad options to rotate freely throughout the tough schedule, but he tightened the defence up to have the best in the league while still maintaining an attack that has scored more goals than anyone else in the league.
You could also look at the other end of the table, where Leeds United earned promotion last season and this season have been excellent to claim a mid-table finish and win the hearts of plenty of neutrals.
Marcelo Bielsa's attacking brand of man-to-man football all over the pitch has seen 106 goals scored in Leeds United's games this season, more than any other team in the league. He has used his trademark system to put Leeds in a position where they can challenge with the mid-table sides after just one season and with limited options this season he has done a remarkable job.
He hasn't quite done the job of a certain David Moyes at West Ham United however.
After taking over the team mid-way through last season, Moyes steered the Hammers to safety with just two games to spare but this season he has done the unthinkable by pushing them to the brink of Champions League football.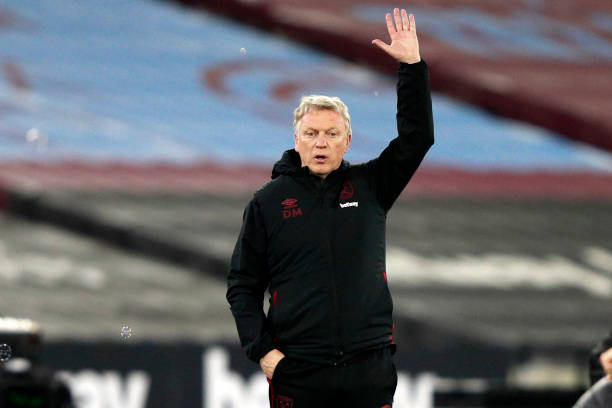 A solid defensive system, successful in part to some excellent signings he made with a lower budget than most, Moyes has seen West Ham perform at a level far beyond even the most hardcore fan's wildest expectations this season.
Only the current top four have been able to win more games in the season so far and only Liverpool below them have lost less games this season. Moyes has also been able to reinvigorate the career of Jesse Lingard after he joined in January, while he has been able to employ a system that has got the best out of new signings Vladimir Coufal and Tomas Soucek and kept Declan Rice and Michail Antonio as important and influential as ever too.
Bringing the east London outfit all the way up the table in such a short space of time has shown everyone that he is still a great manager despite his struggles with Manchester United and Real Sociedad.
West Ham have been fantastic this season and in no small part thanks to the excellent performance of David Moyes, so he deserves to be the Premier League manager of the year.