Today is the day that Gareth Southgate makes half the nation absolutely ecstatic and the other half furious as he names his England squad for this summer's European Championships.
UEFA agreed to allow an extra three places in the squad for managers to add following a full campaign of a hectic schedule owing to the COVID-19 pandemic over the last 18 months or so.
That should make it a little bit easier to select a squad but there will still be some big names who miss out. While Southgate will name a provisional squad today, I wanted to see just how difficult it is to do and how different people will react, so this is my 26-man England squad for Euro 2020.
GOALKEEPERS
Jordan Pickford: The Everton stopper's place as number one for the national team had come under doubt this season but Southgate has stuck by him for the most part and he will 100% be in the squad.
Dean Henderson: He's always had great ability and has come through the youth ranks with England. Now as Manchester United's number one, he has earned his place in the senior England team too.
Sam Johnstone: The third spot was sure to be Nick Pope's, but the Burnley keeper needs knee surgery and is almost certain to be ruled out of the tournament. That means West Brom keeper Johnstone will get the chance to be part of the squad as the third choice.
---
DEFENDERS
Kyle Walker: Quite comfortably the best performing English right-back this season, Walker won the Premier League and is in the Champions League with Manchester City and deserves his spot. He also offers some flexibility if needed, having played as a centre-back at the 2018 World Cup too.
Reece James: A young right-back, James' season started impeccably and while he didn't keep that level throughout the season he wasn't bad. Good going forward and excellent in a one-on-one situation with a great delivery, he deserves a chance.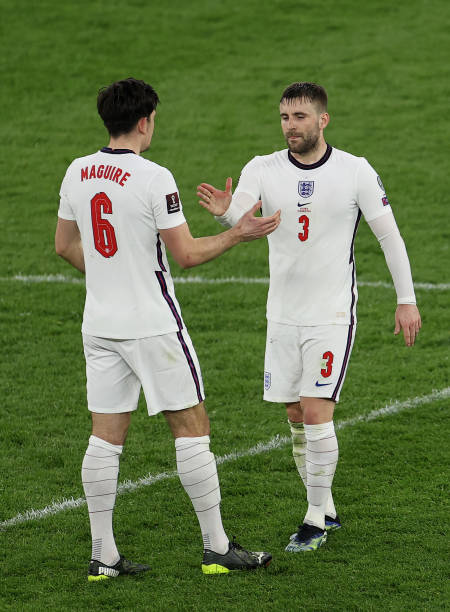 Trent Alexander-Arnold: The fact his spot in the squad is so in question is bonkers to me. He had a really tough first half of the season and was rightly left out of the last England squad, but since then he has been back to his brilliant best. He's improved defensively and has an X-factor when going forward that should make him a shoe-in.
Ben Chilwell: Southgate's first choice left-back for the most part has had a good debut campaign with Chelsea this season and could top it off by winning the Champions League. He's decent at both ends of the pitch and this is one of the positions where the choices are pretty clear.
Luke Shaw: Quite comfortably the best left-back in the country this season, Shaw has seen an incredible resurgence in his career this season. He's been fantastic going forward, with a career high of assists this season but also solid defensively and can even fill in as a third centre-back in a back three too so he's in.
Harry Maguire: England's best centre-back and a leader at the back, he's had a very good season for Manchester United. Aerially he is dominant and while he has got a lack of pace, he knows how to play without it for the most part and shines for Southgate so will start so long as he recovers from his ankle injury.
John Stones: Another player who has seen a huge resurgence in their career this season, Man City have a lot to thank Stones for. While Ruben Dias picked up much of the plaudits (and rightly so), Stones shone next to him and his passing ability from the back should see him as a starter alongside Maguire with fitness permitting.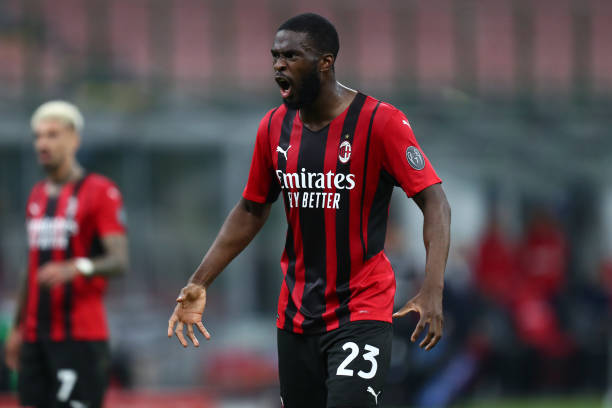 Ezri Konsa: While I don't expect him to go, Konsa is more than deserving of a spot in the squad after the season he has had. Alongside Tyrone Mings, he has shown a fantastic ability in all aspects of defending as well as playing out from the back and in my eyes has outshone his centre-back partner. He has great pace to cover round and is good on the ball to build from the back too, meaning he'd fit into the squad brilliantly.
Fikayo Tomori: For sure a wildcard pick, but Tomori's form since his January loan move to AC Milan can't be ignored. He was brilliant in Serie A and the Europa League and caught the eye of everyone who paid any sort of attention. That means if Southgate was doing his job properly he'd have spotted him too, and he deserves an inclusion based on form and ability over Wolves captain Conor Coady.
---
MIDFIELDERS
Jordan Henderson: Arguably the biggest character in the camp, Henderson is an automatic pick if he's fit. Great energy, leadership, solid defensively and a decent passing range too, he starts never mind gets included in the squad.
Declan Rice: Potentially the most important piece of the jigsaw in Southgate's midfield, the West Ham man's defensive qualities are something that only he brings to the squad. A fantastic tackler with great awareness, he will be key if England get into the latter stages to take on the better teams.
Jude Bellingham: Not many people will have had him down as getting into this squad at the start of the season, but the 17-year-old has been sensational for Borussia Dortmund and earned himself senior minutes earlier in this campaign. He has the ability to fulfil every midfield role and that fearlessness he brings to his game could be huge.
Kalvin Phillips: A fantastic ball playing defensive midfielder, Phillips has been a big part of Southgate's plans in squads over the last year and he deserves his place in the side as the insurance policy in the centre.
Mason Mount: A real breakthrough campaign this season for Mount, who made himself indispensable for Chelsea and forced his way into the England setup too. Whether it be deeper or slightly more advanced, Mount is almost certain to start and will be included.
Phil Foden: England's best young player since Wayne Rooney, he was key to Manchester City winning the league and making the Champions League final and is pushing for a starting spot never mind a place in the squad.
Bukayo Saka: The Arsenal man was one of very few bright sparks in a shocking season for the Gunners and his versatility could be absolutely vital for the squad. Able to play as a full-back, wing-back, winger or even central midfielder, he should find that gets him into the squad above anything else.
---
FORWARDS
Jack Grealish: One of the stand-out performers in the Premier League this season prior to his shin injury, Grealish more than deserves his place in the squad. Brilliant ball retention and manipulation, as well as a ball carrier, eye for a pass and top performances for Villa, he has to be in.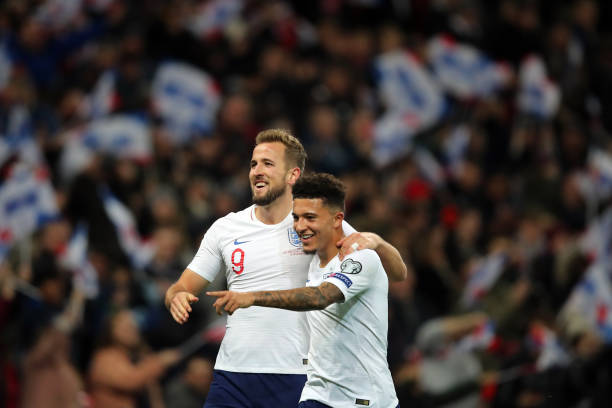 Jadon Sancho: Strangely enough there are squads that don't have Sancho involved and that just makes zero sense to me. A dazzling winger with pace, agility, a brilliant change of direction, goals and assists, he's performed brilliantly for Dortmund after a slow start and deserves his spot.
Raheem Sterling: After Harry Kane, Sterling is probably the first attacker on the squad list for Southgate and he's one of them for me too. While his season for Man City was somewhat underwhelming in comparison to previous campaigns, he has goals, assists and brilliant wing play and can play on either side. His quality is high and he's a must-pick.
Marcus Rashford: The best season of his club career was slowed somewhat by injuries towards the end, but 20+ goals and 15+ assists in all competitions make him a sure-fire pick. He has that X-factor in one on one situations, has brilliant pace and skill, can play across the entire front three and is a good impact sub if he doesn't start too.
Harry Kane: Well, duh. England's best player by a distance, Kane is in the squad and I reckon he'll play every minute of the tournament too.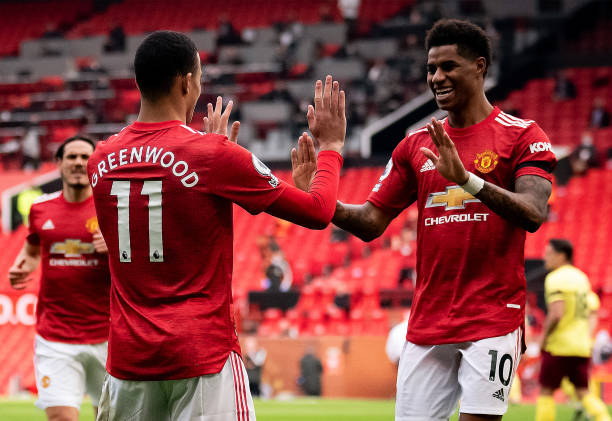 Dominic Calvert-Lewin: Since Kane will likely play in every game and play most minutes, the secondary striker role is one that likely won't be used much. Despite that, you need someone who is a presence on the pitch if they are needed and can score a variety of different goals, so the Everton man is the best pick.
Mason Greenwood: A wildcard pick again, but it's rare that as a manager you have so much quality to choose from and have to leave someone out. But Greenwood's quality with both feet, whether through the middle or out wide means he absolutely has to be in. There's nobody I'd rather a chance fell to when I needed a goal outside of Kane and that's enough to sway me.