If ever you needed a sign that you weren't wanted at a football club under a certain manager, it's being the top goalscorer for the team across all competitions, being available and not even making a 12-man bench for the Champions League final.
That's the position that Chelsea striker Tammy Abraham found himself in most recently, as the Blues were crowned champions of Europe without him thanks to Kai Havertz's strike.
With Thomas Tuchel now guaranteed to stay on next season, Abraham must start looking at the next chapter of his career if he wants to continue pushing on to become an international striker on a regular basis. But where is best for him? Lets take a look at some realistic options and which would suit him most.
SOUTHAMPTON
The Saints are likely to be on the lookout for a number nine this summer, with Danny Ings' future up in the air. Ings' contract is entering the final 12 months and he has attracted interest from the likes of Tottenham, which means they will need to replace him.
Abraham has scored goals everywhere he's been, including Chelsea, and Southampton could do a lot worse than looking to bring him in whether it be permanently or on loan. He has great feet, is good in the air, good strength and is at his best in the penalty area where Southampton would want him to hang around to take chances.
Unfortunately for them, his wages could be an issue in getting a deal done. Southampton aren't the strongest financially and Chelsea are notoriously tough negotiators when it comes to selling so unless it suits them they won't do it. Add to that they'll definitely have competition for his signature, they'd need a miracle to make it happen.
BRIGHTON
Graham Potter has built a tremendous squad with Brighton since joining, but the thing that has had them in relegation battles since his arrival is the lack of a clinical front man.
Neil Maupay, Danny Welbeck, Alireza Jahanbakhsh and Aaron Connolly combined for just 16 goals in the league this season and missed a whole host of chances between them, leading to the Seagulls having the worst xG differential among the entire league.
They didn't have any issues when it came to creating though and having a striker in the box who is always available and reliable to find the back of the next is exactly what they've been calling for. They've got some cash available and while it's unlikely to be the £40m that Chelsea reportedly want, they can make an enticing offer or get him in on loan.
Much like Southampton though, a lack of European football and competition for his signature means it would be a huge coup and is unlikely to happen.
ASTON VILLA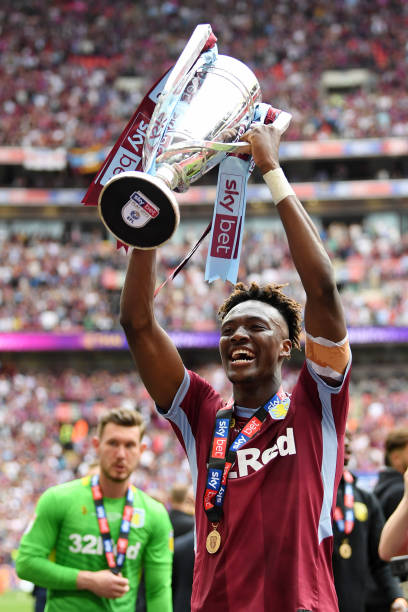 A return to his old stomping ground perhaps? Abraham spent a season on loan at Villa and scored 26 goals in 40 games as he boosted them into the Premier League. Following that loan spell, he earned the chance at Chelsea under Frank Lampard and never returned.
But the connection has always been there and he admitted that he greatly enjoyed his time in England's second city, so why not? Villa were a side who really struggled going forward if Jack Grealish couldn't get going and while Ollie Watkins scored 14 Premier League goals in his first season, there's always room for improvement.
Abraham would provide great competition and depth to their attack as well as goals, but it just seems unlikely that Villa would spend so big on him with Watkins performing well. No European football is again a factor, but the lure or returning somewhere he's clearly still adored could be more tempting.
WEST HAM UNITED
David Moyes did a phenomenal job with the Hammers last season, pushing for a top four place all the way until the end before securing a place in the Europa League.
The loan signing of Jesse Lingard gave them a much needed boost for goals in the second half of the season and with Michail Antonio's fitness up and down they need someone reliable to run the line in attack and Abraham fits the bill.
The lone striker role with interchanging attacking midfielders behind him would suit him perfectly and they have the money and position available to be filled. It would also mean he can stay in London, and hopefully improve his chances of getting back into the England set up.
There aren't many negatives to this deal other than whether or not West Ham want to make it happen, or if they prioritise someone else.
ARSENAL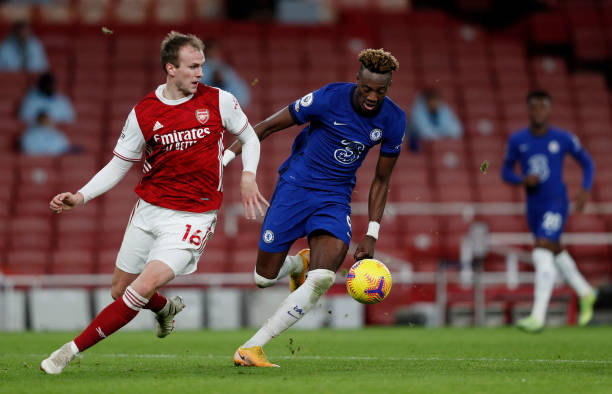 Controversial? Maybe. But there's no doubt that if Arsenal are looking for a striker this summer then Abraham should be high up on their list, and if Abraham is to leave then Arsenal would be an ideal destination.
Mikel Arteta is seemingly being backed to oversee a complete squad rebuild this summer and with Alexandre Lacazette and Pierre-Emerick Aubameyang both the wrong side of 30 striker could be a position they look to sign in. From the way Arteta has played previously, he wants his striker predominantly in the penalty area and that is where Abraham is at his absolute best.
£40million may seem high, but if Lacazette or Aubameyang were to leave it would be for a similar price or would free up huge wages to make it possible, and he'd likely be happy to stay in London.
No European football would be a problem, but Arsenal have enough credit in the bank as a big club to tempt him where Brighton and Southampton don't.