It's a week on from when Gareth Southgate opted for a 33-man squad instead of the standard 26-man squad announcement for Euro 2020.
The England manager decided to go for a provisional squad due to Manchester United, Chelsea and Manchester City players all being involved in European finals between the announcement date and the final squad needing to be announced.
The big squad threw up a couple of shocks but largely the squad was what many expected it to be once it was announced that it would be extra large. But with seven names now going to be cut today, this is who shouldn't make it to the European Championships.
AARON RAMSDALE
The Sheffield United stopper endured a really rough season, conceding 63 goals and keeping just five clean sheets in 38 appearances in the Premier League as the Blades were relegated.
In reality this is the easiest decision Southgate has to make. The rules of the competition state that squads must contain three goalkeepers only (no more, no less) and there are several options ahead of Ramsdale. Nick Pope's knee injury opened up an extra spot alongside Dean Henderson and Jordan Pickford but that role will surely go to Sam Johnstone.
The West Brom man was also relegated this season, but has been part of the England set up already this season and is certainly ahead of Ramsdale in the pecking order. Ramsdale's call-up was essentially because of Henderson's involvement in the Europa League final and they needed numbers, but he'll be watching from home like the rest of us.
BEN GODFREY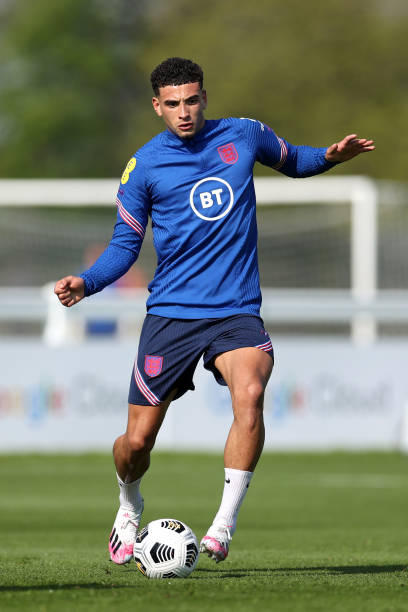 The Everton defender was one of a few shock call-ups to the squad after an impressive season with the Goodison Park club.
Playing as both a right-back or a centre-back in a back four or back three, Godfrey has shown great ability on the ball and positionally defensively. He has great pace, good strength and can more than hold his own in a one-on-one duel but also experience of the international setup as the captain of the Under-21's squad.
While a senior call-up likely isn't far away for the 23-year-old, this tournament will come too early for him. Judging by the rest of the squad and Southgate's past selections, his regular centre-back choices are all fit and available and thus it's unlikely that they break into the set up for the first time for a major tournament.
BEN WHITE
Much like Godfrey, Ben White was a shock call-up to the provisional squad after a great season with Brighton in the Premier League.
Having never represented England at any level in his career, White was called up after some solid performances under Graham Potter in a back three, as a right wing-back or even in midfield where his ability on the ball and tactical nous has helped him settle into the Premier League with ease.
His performances with Leeds the season before would also have got him noticed too and he'll be in contention going forward for sure. But with Harry Maguire, John Stones, Tyrone Mings and Conor Coady all available plus Kyle Walker to fill in if necessary, White will miss out on this occasion.
KIERAN TRIPPIER
The biggest selection that Southgate has to make is which of the right-backs he's going to cut from his squad.
Reece James, Trent Alexander-Arnold and Kieran Trippier seem to be the names competing for two spots, with Walker seemingly sure of his spot. James has been excellent this season for Chelsea and topped his season off with a spectacular display in the Champions League final, while Trent overcame a tough start to the season to get back to near his best as he helped Liverpool into a third placed finish.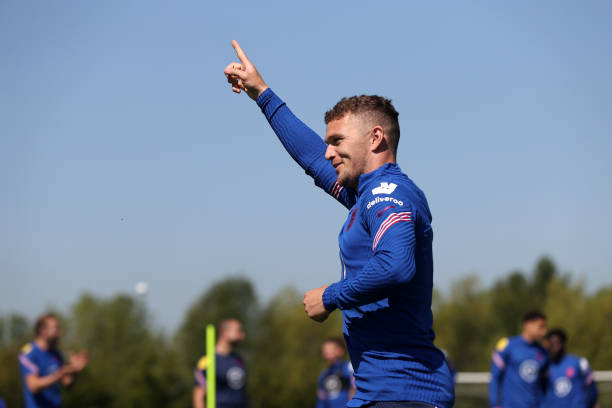 Trippier on the other hand was key as Atletico Madrid toppled the La Liga dominance of Real Madrid and Barcelona to win their first title since 2013. It's a tough decision granted, but for me it's the former Spurs man who should miss out.
Walker is the best defender of the four options and Alexander-Arnold is by far and away the best attacking option of the lot and thus should be included. That leaves James and Trippier and for me, James' potential mixed in with his level of performance should earn him a spot.
Unfortunately it seems as though Alexander-Arnold will be the man to miss out if reports are to be believed, but for me it's time to look to the future and Trippier should be left at home.
JAMES WARD-PROWSE
If there is one area that England aren't blessed with great options it's central midfield and yet I still think they can make a cut in that area from this squad.
Southgate has so far opted for a 4-2-3-1 or 3-4-3 system, meaning it's rare we see more than two centre mids at any one time on the pitch for the Three Lions. Jordan Henderson and Declan Rice are sure-fire picks, while Kalvin Phillips has also been included regularly throughout the season. That leaves a fourth spot open for either Ward-Prowse or the phenom that is Jude Bellingham and for me it's a no brainer.
Bellingham is only 17-years-old but he has an X-factor about him that means he is a true wildcard option for England. He's played at the top level all year with Borussia Dortmund and stood out even there. He's got the ability to play in a defensive capacity and has quality going forward too, meaning he's one of those players you just can't leave out if he's fit.
Unfortunately for the Saints skipper it'll likely be at his expense, but the game is the game.
JESSE LINGARD
On December 31st 2020 there was absolutely no chance that Lingard would have been in the Euro's squad this summer. He'd not featured for Manchester United and even prior to that had struggled to make any sort of impact.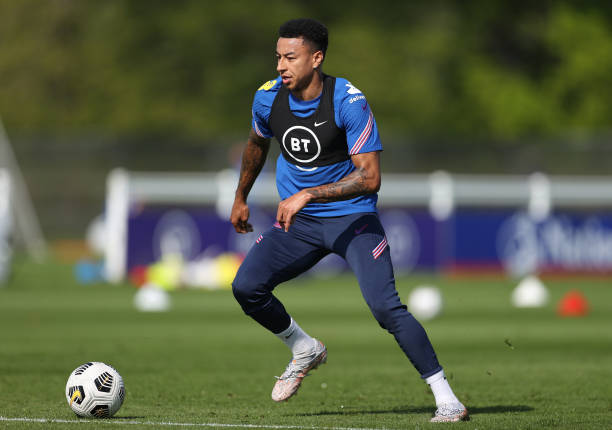 Then he joined West Ham on loan and exploded in the second half of the season, scoring nine goals and registering four assists in 16 appearances in the Premier League. He showed the quality that saw him become a major asset to England's semi-final run at the 2018 World Cup and looked back to his best.
Great movement off the ball, excellent ball carrying ability, great work ethic and work rate but also an improved run in the production in the final third. Despite that good form though, England have had several attacking midfielders completely out-perform him this season.
Mason Mount, Jack Grealish and Phil Foden in particular are all capable of playing in his position at a higher level and for that reason there is no room for sentiment, so Lingard should be left at home.
OLLIE WATKINS
A newly promoted striker spending his first season in the Premier League hitting 16 goals in 40 games is nothing to be frowned upon. But unfortunately for Ollie Watkins that just isn't enough to get into this squad.
Great pace, a fantastic work ethic and the a good finisher, Watkins enjoyed a brilliant maiden campaign. Unfortunately for him though, Harry Kane is an undisputed starter up front and he didn't have a better season than Everton's striker Dominic Calvert-Lewin. While Watkins would hope his versatility and ability to play wide might help, England's attack is just too stacked
Raheem Sterling, Marcus Rashford, Jadon Sancho, Bukayo Saka, Grealish and Foden are his competition and with the X-factor that Mason Greenwood has, he's in the same boat as Bellingham in the sense that you can't leave that quality at home for a major tournament.