Far too regularly on social media a bad results seems to turn fans of a club against each other because they see the game differently.
The biggest example I tend to see is with the top clubs after a bad result, where some fans want to see something different and other fans are intent on backing the manager no matter what.
There is no wrong answer, because everyone sees the game differently. But something that always gripes me is when one fan tells another that they're 'fake' and should go and support someone else if they're not happy. Why is there not allowed to be criticism that runs alongside support?
Lets take the Manchester United defeat to Young Boys in the Champions League as an example.
Manchester United took an early lead thanks to Cristiano Ronaldo's goal and while they weren't playing particularly well they were leading and comfortable. Then Aaron Wan-Bissaka got sent off and Ole Gunnar Solskjaer began to panic.
He switched to a three-at-the-back system at half-time, leaving only Ronaldo and Bruno Fernandes as real goal threats on the pitch as he looked to see out the result with 45 minutes to go in front of a hostile set of home fans. Then they equalised after some sustained pressure, and Solskjaer decided to bring off both Ronaldo and Fernandes at the same time with Nemanja Matic and Jesse Lingard coming on in their place.
United couldn't keep the ball and then in the 85th minute, he confused the world by bringing on Anthony Martial for Fred. Young Boys scored a deserved winner in the 95th minute to condemn United to an opening group game defeat, yet some refused to acknowledge the poor decisions of the coach.
Yes it was an individual error that cost United the game, as Lingard's back pass got intercepted and slotted home, but the decisions before that build up to a lack of outlet and threat for the opposition to worry about.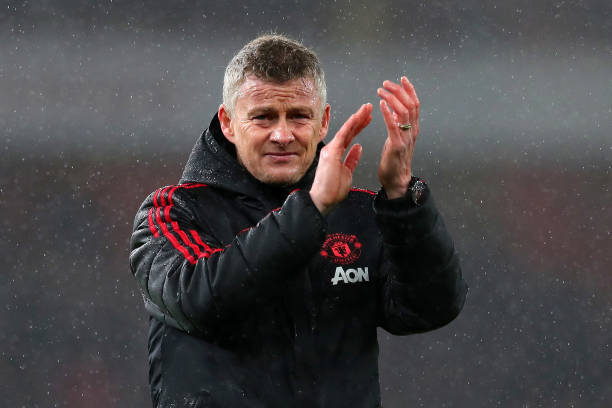 Calling for a manager to be sacked off the back of one result is obviously ludicrous and ridiculous, but when it's a result or performance that is seen regularly with decisions that constantly let the team down then it isn't.
Whether someone agrees or disagrees is their prerogative, but someone wanting change doesn't mean they're a 'fake' fan or don't support the club. That's a nonsense narrative.
A fan wanting to change something to take the club forward in their opinion is in no way a negative thing. Abuse and agendas unacceptable and pointless, but giving an opinion on how you think the club should move forward should be a topic of debate not the start of a civil war between a fan-base.
As usual, social media is a bed for extremes. It's either the best or the worst, when the truth is really somewhere in the middle. Blindly backing a manager or player just because of the position they hold or a personal belief is more counter-productive than looking for solutions (even if extreme!) to make the team better.
Whether you agree or disagree with something someone is saying is fine. Everyone is allowed their own opinion and no fan-base will ever agree with unanimously. That isn't the issue. But calling someone a 'fake fan' for their way of improving being different to yours makes absolutely zero sense.
So next time you see a take on social media that you disagree with about your club, remember that all they want is for the club to be better than it currently is. That or some attention.