It wasn't that long ago when Paris Saint-Germain had one of the best transfer windows in modern memory and were tipped to win everything, by everyone.
After holding on to Mauricio Pochettino despite missing out on the Ligue 1 title last season, PSG added all of Achraf Hakimi, Sergio Ramos, Gini Wijnaldum, Gianluigi Donnarumma, Lionel Messi and Nuno Mendes to their first-team squad.
They also rejected all interest from Real Madrid in Kylian Mbappe and renewed the contract of Neymar, giving them without a doubt one of the deepest and best squads in world football.
They've started the season in weird fashion however, and there aren't many explanations for it.
The Parisians had won all eight of their fixtures in Ligue 1 before this weekend, while also beating Man City in the Champions League with a brilliant performance in a 2-0 win in midweek. Their only blip was a 1-1 draw with Club Brugge, in which they largely dominated but didn't take their chances.
On Sunday however they took on Rennes away and while they created plenty of chances, they failed to officially register a shot on target as they slipped to a 2-0 defeat.
The performance itself wasn't bad, but it summed up something that had been present in the majority of their performances this season that just wasn't sustainable in the long term.
Despite the insane amount of quality they have available to them on the pitch, PSG just don't seem to have clicked as a team yet. Defensively the team are giving up far too many opportunities and they're relying heavily on their individual quality to bail them out.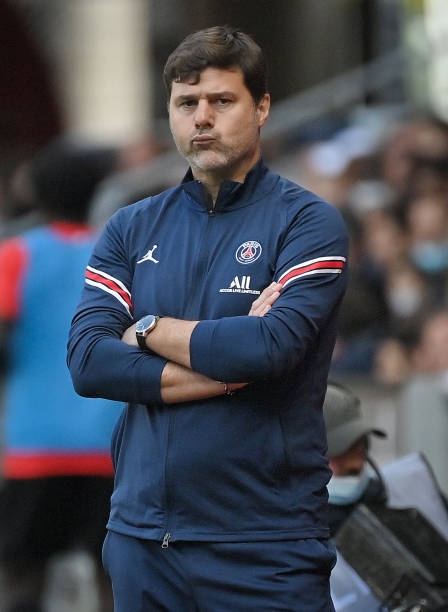 Mauro Icardi has scored two late winning goals this season already while it took a brace from Hakimi to including a 95th minute winner to earn all three points for PSG against Metz recently too.
Mbappe has scored four times this season but Neymar and Messi are struggling to get going after busy summers with their national teams and the frightening trio on paper aren't looking so frightening on the pitch currently.
With that said though, it's minor tweaks needed to really sort out their problems. While they're not finishing their chances currently, that is also not sustainable with the quality of attacker they have at their disposal.
Even against Rennes Neymar missed a sitter from eight yards out, Mbappe missed a one-on-one a couple of minutes later, Messi hit the bar and Mbappe then had a goal disallowed for a tight offside call in the build up. Eventually, those chances go in and PSG are 3-0 up before the break.
Defensively, it's just communication problems right now. It's a new back line and it's just momentary lapses in concentration that are costing them. It's almost as if when they play against their domestic rivals they know they have the quality to get them out of a hole on most occasions.
They seem to lack the motivation to keep clean sheets and are almost believing their own hype a bit too much. Against Man City they were in control and barring one chance, they were never really threatened. Donnarumma's presence will bring that love for clean sheets to the side and once Ramos is fit and playing he will also encourage that in the team.
It's minor pieces and the over-reaction to the defeat on Sunday is glaring, but there are issues to iron out. Underestimate them at your peril, PSG are a serious outfit and will be involved in all the trophy talk come the end of the season.