It was one of the biggest stories of the summer in the world of football, but in the end Kylian Mbappe wasn't sold to Real Madrid and instead stayed at Paris Saint-Germain.
The French forward was subject to a €180m bid from the Spanish giants as the deadline approached and with less than a year remaining on his contract it was believed that he would leave the club.
But Paris Saint-Germain stood firm and refused to sell one of their star-men to keep together a squad that they built over the course of the transfer window as one of the best in Europe, citing the late interest from Madrid as a big factor.
Mbappe has started the season well, scoring four and assisting five goals in 11 games for the French giants so far. But after going back to international duty with France now, he has revealed in an interview with RMC Sport that he told PSG he wanted to leave in July.
"I asked to leave [in July] because from the moment I didn't want to extend, I wanted the club to have a transfer fee to have a quality replacement. I wanted everyone to grow, to go out 'hand in hand', to make a good deal, and I respected that. I said, if you don't want me to leave, I'll stay.

"People have said that I've turned down six or seven offers for an extension, that I don't want to talk to Leonardo anymore, that's absolutely not true. It's a club that has given me a lot, I've always been happy, and I still am.

"My position has been clear. I said I wanted to leave (PSG) and I said it early enough. Personally, I didn't really appreciate saying 'he's coming the last week of August' because that sounds like a thief. I said at the end of July that I wanted to leave."
But why now? When Real Madrid are arguably at the weakest point they've been in during Mbappe's lifetime and Paris Saint-Germain are undoubtedly the strongest they've ever been.
It's simple really. It's a lifelong dream for Mbappe, and he now has the chance to dictate his own future and make it a reality.
So often fans and media criticise players for going for the biggest paycheck, or for not caring about the "beautiful game" anymore. Mbappe is doing the exact opposite.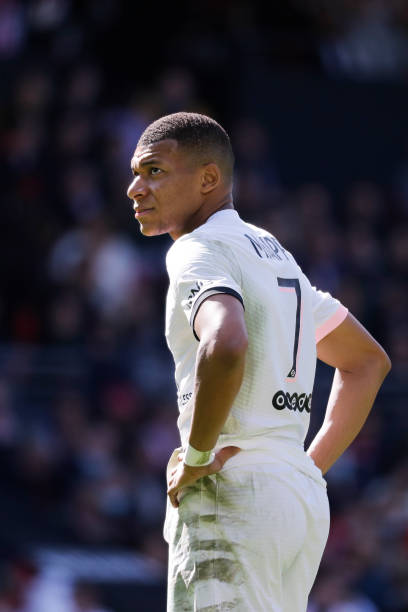 He knows he could walk into any club side in the world already, even at 22-years-old. He is already one of the highest earners in the PSG dressing room and could quite easily become their all-time top goalscorer if he stayed until he was 25.
But he's done it all in France already. He's a multi-time golden boot winner, he's won the league with Monaco and PSG, he's won all the domestic cups. The only thing he hasn't done is win the Champions League, and he could very well do that this season.
It's hard to imagine that Mbappe hasn't seen how the Harry Kane situation unfolded this summer with Spurs and Man City and not learnt from it. PSG are not a club that need money and therefore they never need to sell a player that they don't want to sell.
They clearly want to keep Mbappe, so signing a new contract with the club just ties him down and ruins his chances of a future move. As it stands, all the cards are in his hands.
He stays at PSG for another year still happy, still scoring goals and still being influential. When next summer comes he has the world at his feet. If Real Madrid can't stump up enough in wages and a signing on fee to sign him, then Mbappe will not be short on options.
But if they do, which you have to assume is likely considering they were willing to spend €180m this summer, then Mbappe will be joining one of the most prestigious clubs in the history of world football. Not only that, but he will be joining as their star man, the face of the club and the face of the Spanish top division.
He will be the man, something that he isn't and can't be at PSG while Neymar and Lionel Messi exist. He makes Madrid so much better and a huge threat in every competition they enter and he has the chance to pursue a career and be successful with the club of his dreams.
For once, the love of the game and the love of football wins out over money and glory. He should be praised for his decision and the way he has gone about it, not questioned. He's just a fan at the end of the day.