It's been a while, granted, but Jon Jones and Conor McGregor are back in the news for their antics outside of the octagon yet again.
After back-to-back KO defeats to Dustin Poirier this year, with the most recent at UFC 264 ending in a broken leg for 'Notorious', the Irishman was back in the limelight for an altercation with rapper Machine Gun Kelly at the MTV VMA awards last month.
Jones on the other hand hasn't fought since February 2020 when he was controversially given the nod in a tight fight with Dominick Reyes at UFC 247. He relinquished his light heavyweight title after that fight in order to move up to the heavyweight division, but payment disputes with the company mean he is yet to debut at the biggest weight class despite being named publicly as the number one contender to the title.
But Jones was back in the public eye for all the wrong reasons last week, when he was arrested following his induction into the UFC Hall of Fame for his fight with Alexander Gustafsson.
'Bones' Jones was arrested on a domestic violence charge as well as injuring and disabling a vehicle after his fiance was seen with blood on her lip and clothes. She told police that he "pulled her hair a little bit" and witnesses claim she was "scared" of potentially seeing Jones again according to the police report.
For both fighters, it's the latest in a long list of incidents that have taken outside the cage that have put a negative spin on their careers in mixed martial arts.
Inside the octagon, their greatness is undisputed. McGregor was of course the first ever two-weight simultaneous champion in the company's history and is their biggest cash cow, with seven of their top ten highest ever selling pay-per-view events featuring him in the main event.
Jones is regarded by many as the greatest of all-time with a record of 26-1 (1 no contest), with his only defeat coming by way of disqualification in a fight in which he completely dominated from start to end. He held the light heavyweight title on and off for ten years, only losing it after trouble with the law, USADA or relinquishing it.
But there comes a point where there is a changing of the guard in the cage but also outside of it, and it's time for the UFC to create new stars and faces of the company to send these two to the rear-view mirror.
McGregor's aura has gone anyway, with three defeats in his last four fights and all by stoppage too. Fans are no longer watching him to see him blow opponents away or even watch him get his mouth shut, they're watching for the circus that comes with him and that's not good for the UFC.
Jones is a tougher situation because despite his close-run wins over Thiago Santos and Reyes, he is still winning. A move up to heavyweight offers fresh match-ups, fresh rivalries and fresh opportunities which fans will absolutely love, but at what point do the UFC say enough is enough?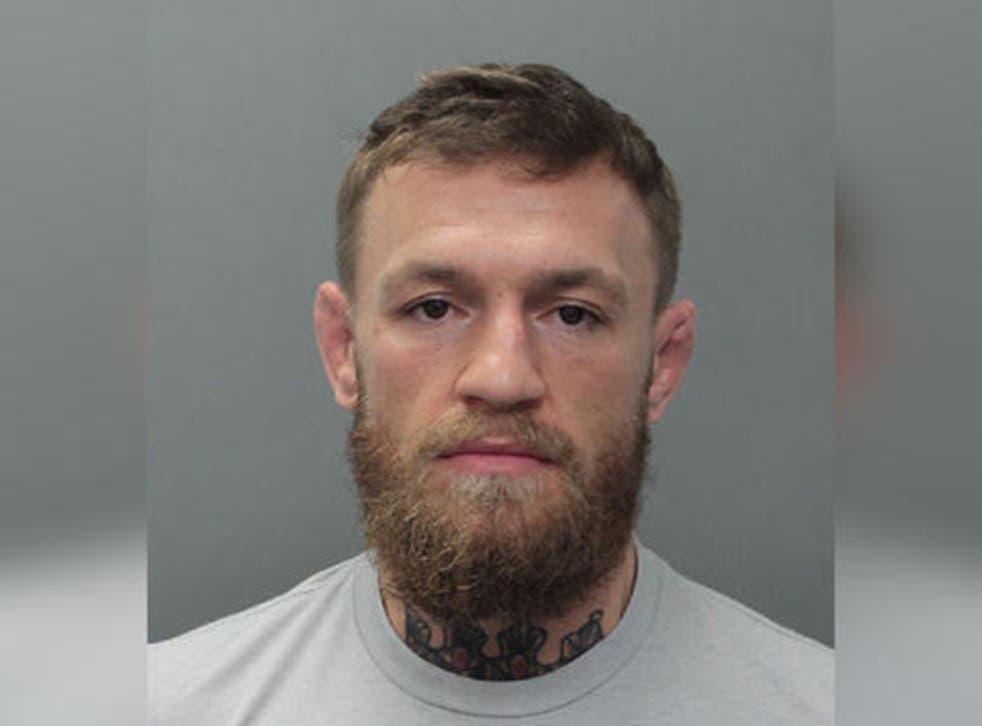 As Daniel Cormier reminded everyone already, there is a code of conduct in the UFC. It's just up to them to enforce it. It's safe to say that if this was anyone not named Jon Jones or Conor McGregor then the UFC would have cut ties a long time ago.
Now though, they must make a decision. Carry on as if nothing has happened and just cash in for as long as they can on star names, or build up new mega-stars who can take over the throne as the top guys in the company and give them far less grief.
Israel Adesanya, Max Holloway and Brandon Moreno have shown that it is possible to be a super popular, mega star in the mixed-martial arts world and not cause problems with the law. The UFC are a big enough brand and entity now that they don't need to rely on one or two stars anymore.
Cut ties and lead by example. Do the right thing.