If you ask most football fans across the world who the best young players in the world are, the answers are usually pretty unanimous.
Paris Saint-Germain's Kylian Mbappe and Borussia Dortmund striker Erling Haaland are often battling it out for the top spot in people's minds, while some less popular choices including Manchester based duo Phil Foden and Mason Greenwood.
But it wasn't that long ago that there was another name in the mix for fans to debate about for the podium in Joao Felix.
Felix had a stunning breakthrough season as a teenager with Benfica, before completing a sensational £113m transfer to Atletico Madrid in 2019 on the back of it.
He opted to join the Spanish side ahead of interested clubs such as Real Madrid, Manchester United and Man City according to reports with Diego Simeone seeing him as the ideal replacement for the Barcelona-bound Antoine Griezmann in that window.
On paper it made a lot of sense. Felix excels as one of the most creative attackers in La Liga, and has the goalscoring ability to fill in for a 20 goal per-season star like Griezmann in a team that tends to challenge on all fronts each season.
However at such a young age and with so much expectation due to the transfer fee, the deal hasn't quite gone as planned for the now 21-year-old.
Felix is into his third season at the Wanda Metropolitano and he has scored just 19 goals so far for the club, which is less than he scored for Benfica in his one season with the first-team in Lisbon.
Injuries haven't helped, while Felix's love for attacking and flair football hasn't really fitted in seamlessly to the way 'El Cholo' likes to set up his teams with defence also prioritised over goals. He's had a somewhat fractious relationship with his manager and his bad form has seen him left out of the side on occasion too.
But through all that, it's still very clear just how talented Felix is as a footballer. Against Barcelona on Sunday, Felix didn't get a goal or assist officially but he was every bit as influential as Thomas Lemar and Luis Suarez who did.
His dribbling got him out of predicaments, his quick feet got him out of tight situations and his passing ability was on display for all to see as he carved open Ronald Koeman's side at will. It was just a glimpse of his talent and ability but it served as a reminder to just how good he is.
With Luis Suarez and Antoine Griezmann both at Atletico now, the pressure is no longer on Felix to lead the line and be the primary goalscorer. Instead, he is in the side to develop and be part of a unit in attack that is looking to go back-to-back for the La Liga title and make another push in Europe.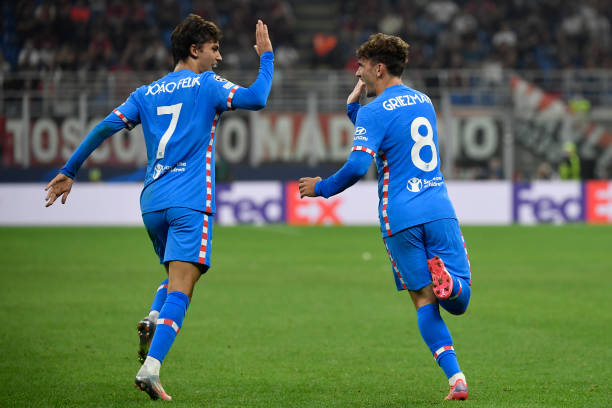 Felix barely got on the pitch at Euro 2020 for Portugal as they suffered a disappointing Round of 16 exit to Belgium, but with the World Cup in Qatar coming up at the end of next year he has a chance to get right back to it.
Cristiano Ronaldo won't be around forever and Bernardo Silva may be the man now but he is also creeping up on 30. Felix is the future of the Portuguese national team undoubtedly, but he could also be the future for Atletico Madrid or another top European team.
He needs to get back to his confident best to show it and he's now in an environment where he doesn't have added pressure. If the style of play at Atletico continues to negatively effect him then he may need to consider moving on, but it's so easy to forget he won't be 22 until November.
He's got the best part of a decade ahead of him and I wouldn't bet against him having another breakthrough season ahead of the 2022 World Cup to remind everyone that there is another name missing from that starboy conversation. Don't sleep on Joao Felix.