When you judge the intangibles of football, often these things can come down to preference.
Whether you prefer a powerhouse, a technical clinic, or a fine mixture of both can often decide who you believe to be the best when comparing top talents that are immeasurable.
One thing that is measurable though, even without stats, is how a player affects football matches in a positive way for his team.
---
---
As it stands right now in the world of top level football, there is one man doing that more than any other and his name is Karim Benzema.
The Real Madrid striker was firmly in the shadow of Cristiano Ronaldo for many years at the Bernabeu, while a legal case saw his time with Les Bleus cut short too.
But over the last 12 months it's hard to argue that there has been a footballer on planet Earth more influential than the 33-year-old.
It wasn't long ago that I wrote an article pleading for people to start giving Benzema his flowers for his fine form since the departure of his Portuguese strike partner.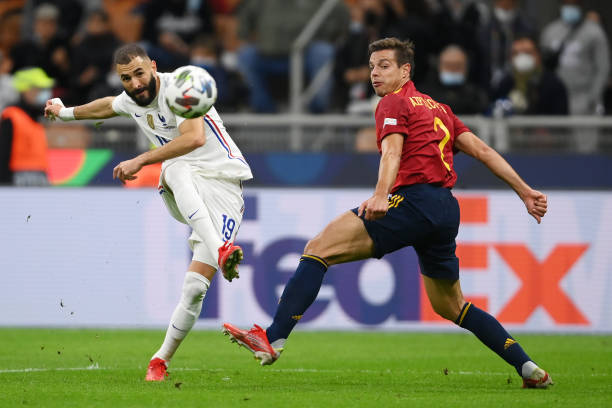 But in the last 12 months in particular he has improved even further and gone up another level, to the point where the French national team couldn't overlook him anymore.
Benzema was the stand-out player for France as they crashed out of Euro 2020 earlier than expected, but he then started the season for Real Madrid on fire as the main man once again.
With no more Sergio Ramos and Marcelo relegated to fourth-choice left-back under Carlo Ancelotti, Benzema is now the regular captain of the side.
He's not the same type of leader as Ramos, but he's been just as effective. He's built an excellent partnership with Brazilian winger Vinicius Jr and has put the team on his shoulders, with a breathtaking ten goals and seven assists in ten games so far this season.
He continued that into the UEFA Nations League with France, as he grabbed the team by the scruff of the neck in the semi-final and final as they became the first team to win all three major international honours.
In the semi-final at 2-0 down to Belgium, it was he he stepped up in a team of superstars and led by example. A brilliant bit of individual skill created a yard of space before he smashed the ball into the far corner to start the comeback.
Then in the final, in a tight affair between two top quality teams, moments after going 1-0 down it was Benzema again who collected the ball out wide, skipped past a defender and curled a wonder strike into the top corner.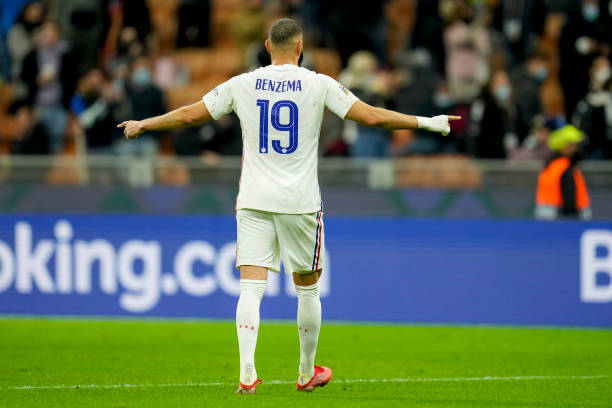 It was just another moment of a glorious career but more importantly a glorious year.
Don't talk to me about Lionel Messi. Don't talk to me about Cristiano Ronaldo. Don't talk to me about Kylian Mbappe, Neymar, Erling Haaland, Robert Lewandowski or Kevin De Bruyne. Karim Benzema is the best player in the world right now.