An elite space manipulator in Ella Toone, and a fit Alessia Russo? Scary hours – but not for us.
Alessia Russo had started last season ridiculously well, and within her first 3 starts had already given the team two league goals and two assists.
Fans were licking their lips at the prospect of her launching United into that coveted top three – that would see the team make the Champions League for the first time in its history.
---
---
However, fast forward a couple of weeks, and Alessia had unfortunately suffered a complete hamstring tear which saw her season ended prematurely following complex surgery and rehabilitation.
This, coupled with other major injuries in the team – most notably to the world-class Tobin Heath, saw the club's Champions League dream fade.
The saving grace of last season was the development of Academy graduate Ella Toone, who shone through despite the club missing out on top three by one point.
After doing so well with United in the Championship in 2018/19, she saw reduced minutes in the 19/20 season following the club's promotion to the Women's Super League.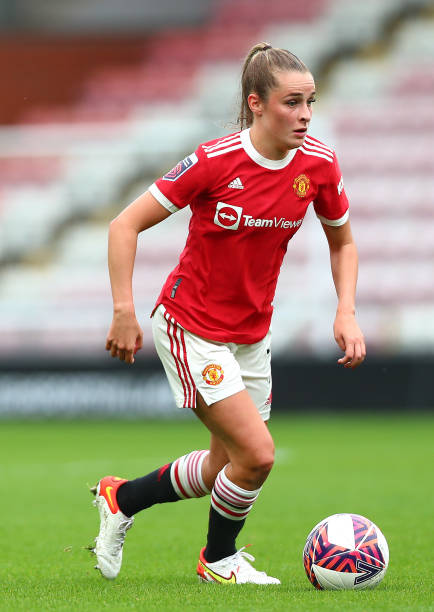 The following season a rejuvenated Toone came into her first game and started not only full of confidence, but a clear idea about how she can use her small, though nimble presence to be an elite finder of space in the midfield. Former United manager Casey Stoney even went as far as to refer to her as "undroppable".
For those who haven't had the pleasure in watching these two young stars play, the best way to describe the way Toone is somebody that no matter who is surrounding herself can wriggle out of extreme pressure through body feints and passing. Think David Silva but from Tyldesley.
The greatest asset to Toone's game is the fact that her game intelligence appears to be extremely high. Not only is she a fantastic player technically, but her decision-making in the centre of the park is more often than not well beyond her years.
The biggest indication that this is true is the fact that her teammates appear to trust her completely, even under pressure. This season she has started receiving the superstar treatment, with two and sometimes even three people closing her down.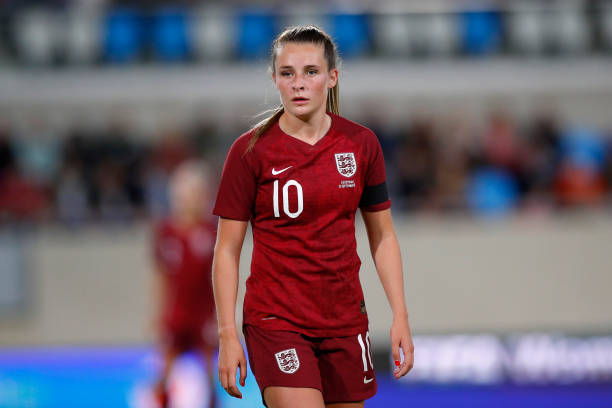 However, all this signifies to me is how much of a threat she is considered by opponents, and more importantly how adaptable and calm she is when she meets obstacles on the pitch.
Having received her first England start a few weeks ago, I'm nothing but confident that she will be able to make that number 8/10 position hers for years to come.
Her understanding of the game lends itself well to the international level – namely her ability to find space and evade opponents with her close control and movement. So whilst she nailed down a starting and pivotal role to the United team, getting consistent minutes in the England squad is going to be a harder task because of the sheer amount of quality in the Lionesses attacking areas.
However, Toone has shown many times before that competition for places and increased demand on her is something that she welcomes – and I have no doubt that in the next three years she will be vital to the England side.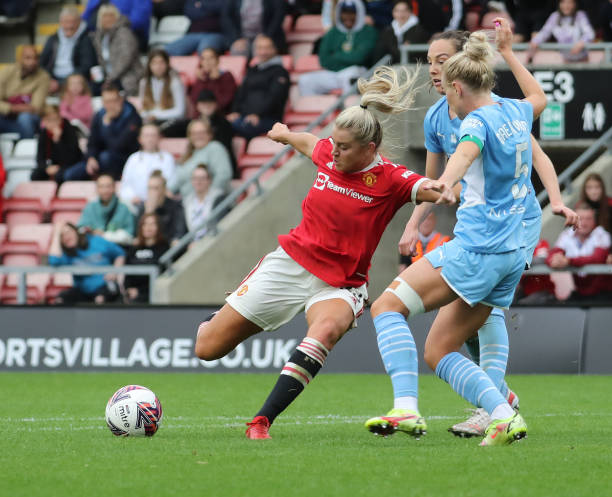 Unlike her close friend and teammate Toone, Russo didn't get the last season to develop through consistent games at the club because of her injury.
What we see with Russo is a clear mould of a traditional striker, with her ability to link up with other forwards players, be a focal point with strong hold-up play, and more importantly her extremely accurate finishing.
In the five games I was able to see her in last season she showed more than just potential. Instead, she showed a clear understanding of how she could use her physical stature and positional knowledge as a striker to not only give herself goal-scoring opportunities but also give the wingers playing goal-scoring opportunities as well.
As she continues to build her fitness up this season, as well as the fact that she appears to have a great relationship with teammates no matter which personnel she's paired wit, I can only see great things for her both in the short and long term.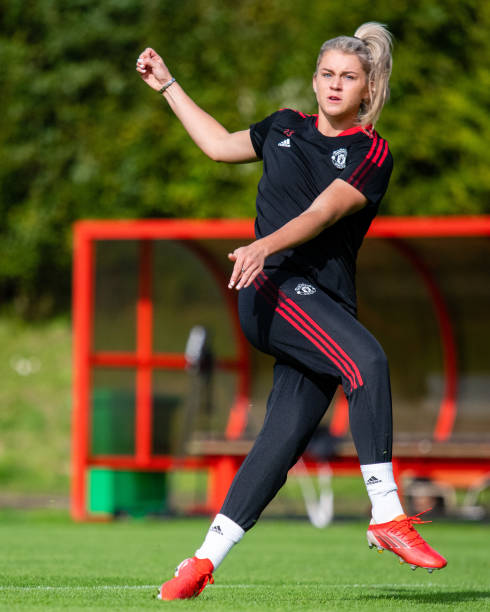 Her style of play makes her a very good candidate for being Ellen White's eventual successor, and I think that her and Toone's close connection both on and off the pitch will bode well for what England can do in the future.
So, as one of the founding members of the Toone and Russo fan club, I'd love nothing more than to see them both excelling and winning trophies – both for England and Manchester United. And when that (fingers crossed) happens… just remember that you heard it here first!