One of the most protracted transfers of the summer was Jadon Sancho's big money move to Manchester United, as he finally joined the club from Borussia Dortmund.
A £72.9m deal, Sancho joined up with his United teammates just a week before the season after representing England at Euro 2020 and then going on holiday to rest.
He made his debut on the opening day of the season as a substitute in the 5-1 win over Leeds at Old Trafford, with a rapturous applause from the crowd confirming his place as a new fan favourite.
---
---
But now ten games into the season, the 21-year-old is yet to register a single goal or assist for the club as they have struggled to find consistency in their game.
United so far have won five, lost three and drawn two of their games this season but their recent form has been poor. They've earned just two wins in their last seven games, and even those wins came courtesy of a last minute penalty save and then a last minute winner.
Sancho has failed to make a huge impact in games so far and has come in for ridicule and criticism on social media and in the media.
But the slow start to his campaign could've been (and was) predicted way before it got to this point.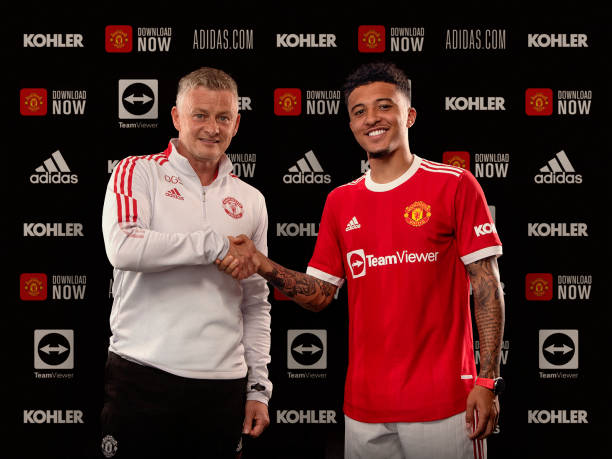 Firstly, he's a new signing coming in off no pre-season to a new team. That's tough for anyone, we've seen plenty of top players struggle at their new clubs in the first months of the season before and we will see it in the future too.
Secondly, he's only 21. Yes, he's been playing regularly for years, but he's still young and learning his game and body properly and will need time to adapt and find his consistency in a new league.
Thirdly however, and most importantly, is that the team he has joined lacks a style of play. It's something that has been mentioned for years under Ole Gunnar Solskjaer and continues to be a problem to this day.
Sancho is coming from the Bundesliga and Dortmund, where their style is engrained into the club and the manager is selected based off whether they can perform that style.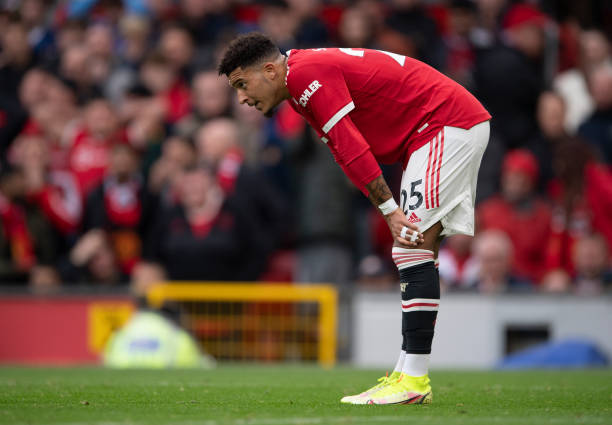 They play quick, transitional football with a high-press and look to break the lines from midfield as quickly as possible to catch their opposition defence unorganised and punish them.
We're now into a fourth season with Solskjaer in charge and there are no obvious patterns of play, there is no organisation to the press and there is an over-reliance on individual ability and certain players to play.
United fans have claimed for a long time that the personnel needed to be better but that it doesn't necessarily matter when there is no coaching happening, and that is proving to be the case right now.
Paul Pogba was the cream of the crop at the start of the season when he couldn't stop assisting his teammates, but now it's being claimed he's a problem player on the pitch because he's stopped delivering, despite nobody stepping up in his absence.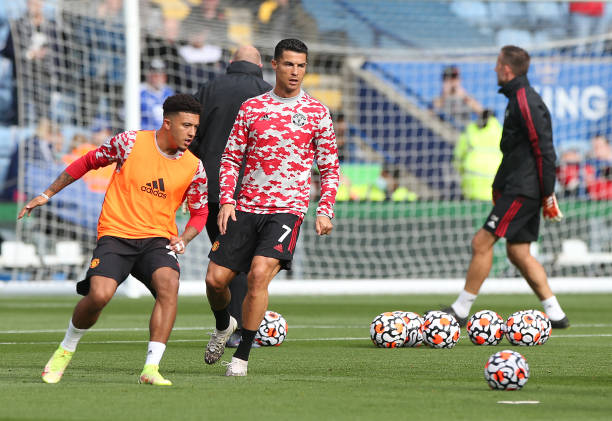 Cristiano Ronaldo's signing was barely criticised when he scored five goals in his first five games for the club, but suddenly his presence makes the team unbalanced.
Sancho's form is poor and he is struggling, that much is true and obvious. But so is the entire team. In a team that doesn't know its head from its arse, it's no surprise that new signings fail to deliver the results many expect them to.
The only constant is that the team fail to deliver a specific style or genuine patter in the way they play football matches. That is on Solskjaer, and it will continue until he is replaced by someone else.