Last season Arsenal fell below their usual standards and found themselves uncharacteristically in a battle for the third and final Champions League spot with the ever-improving Manchester United.
However this summer the club had arguably it's best transfer in recent history and that has resulted in them having both an elite first and second-string team.
Their supreme transfer window is just one of many reasons why they're currently looking so dangerous; coupled with their managerial change, squad depth, and debatably the presence of one of the world's best midfielders – Kim Little.
---
---
Don't be mistaken, Arsenal already had an extremely good squad filled with internationals prior to this window. Their spine has been secure and for the past few years and they found a way to dominate teams due to their great balance of physical and technical ability.
Most notably, there always seemed to be an overload in midfield from Arsenal which was often hard for the opposition to deal with.
This summer they lost key members of their midfield in Jill Roord and Danielle Van De Donk. However, their response to this has been a mark of title contenders.
The combination of midfield signings that they made speaks volumes about both the short and long-term goals of the club.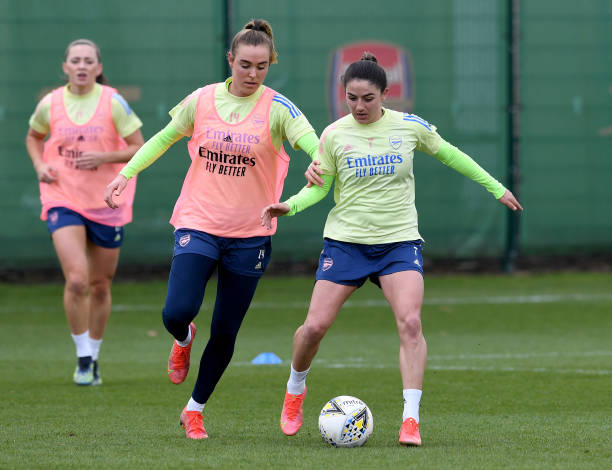 The signing of Norway starlet Frieda Maanum, who is still only 22 and has already shown such great maturity in her play, as well as Japanese international star Mana Iwabuchi who already took the WSL by storm last season after her short stint at Aston Villa.
In those two, they've added dynamic midfielders who not only replace the skills lost but add a different direction of balance for the team going forward long-term.
This alongside with the singings of Tobin Heath and Nikita Parris who also bring experience and tenacity in the forward areas has given Arsenal another dimension to dominate this season and really compete for the title at the end of it.
Heath recently referred to the Scottish magician Kim Little as 'the best player she has ever played with' – which is an extremely high compliment coming from one of the most decorated athletes in the sport.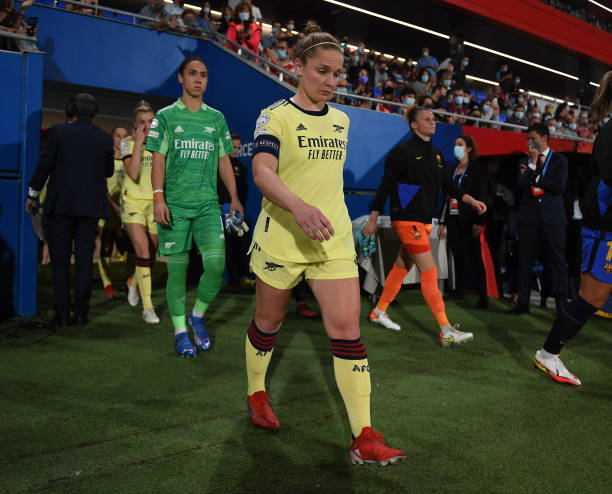 Nonetheless, this seems like a fitting method of expression for the midfielder who seems to have no major flaw. Her understanding of the game is evident on the pitch, both regarding the spaces she picks up and also her anticipation of her movement as well as her teammates.
The best way to describe Little (outside of her small stature), is controlled. Everything she does in midfield seems to be completely intentional and calculated, whether that be providing the final ball or driving with the ball to free up space for other attackers.
Her presence gives the team stability and a clear tactical-nous – which is a major reason why head coach Jonas Eidevall has consistently relied on her. Her game intelligence has aided him so much in his adaptation period to the club because she is able to pick up the team's game-plan with ease, allowing him to focus on the finer details when preparing.
Little's capabilities have also meant that she has undertaken numerous roles in the midfield this year – more recently closer to the goalscorer as seen against Everton, and Little's versatility and ability have proven pivotal to the team as they have dominated every team in the league so far.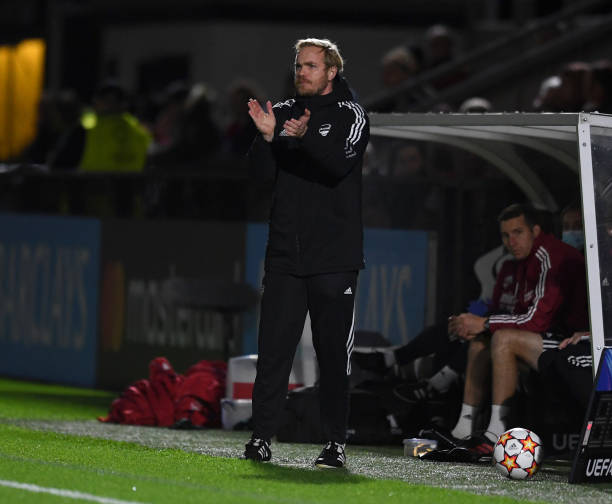 Having the stability that Little provides has also given Arsenal a basis to build their attacks outside of wing-play which has given them another dimension, which could prove decisive come the end of the season.
Finally, the managerial change could be another turning point towards Arsenal reclaiming the league that they last won in the 2018-19 season.
Following the departure of Joe Montemurro, the club replaced him with Eidevall who was previously at Champions League club FC Rosengard.
He has already boasted huge victories against both Chelsea and Man City so far this season, but what has garnered the most attention is his ability to be tactically perceptive – both of opponents and formation shapes.
He also has figured out how to best utilise his squad, even in abstract ways. We have seen him go into depth about how he views the importance of formation shapes and being able to change this formation mid-game.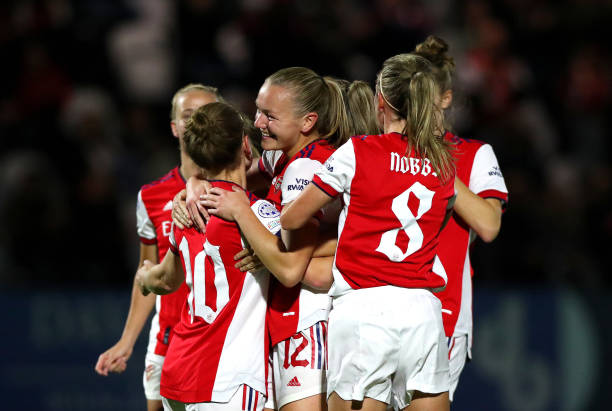 His ability to rotate to do this shows that the club is already well drilled in how he wants to play, despite not being at the club for long. This bodes well for not only his ability to play against the rest of the league but more importantly his aptitude for going toe-to-toe with the other title challengers.
All in all, Arsenal's early form is giving more excitement and buzz to fans of the sport as well as neutrals who just enjoy watching good football. Last season, we saw a title race that went down to the final day, and if Arsenal keeps up this early form, we could see the same happen again.