With Newcastle United set to complete their task of appointing a new manager this week, the Premier League's managerial hotseats have just become even more full.
It seems as though Eddie Howe will be the man to fill the void at St James' Park, after Unai Emery sensationally rejected their offer after being interested in a move earlier in the week. But with 19 other managers in a job currently, where do they all rank?
I've ranked each manager and explained (briefly) my reasoning for their position based on preference of style, achievements and coaching of players.
---
---
19. Daniel Farke – Norwich
Twice Farke has come up to the Premier League with his Norwich side, and twice he's been absolutely battered every time.
The German has a style but it seems to be more accustomed to the Championship, where his side is one of the big dogs and he can't turn that into anything substantial at the top level, so he must go at the bottom.
18. Sean Dyche – Burnley
Maybe controversial for him to be so low, but the style of football grinds me and he's got nothing other than scraping survival year on year to show for it.
The one season he tried to expand a little saw Burnley dumped out of the Europa League before the group stages even started. The football is too old school for me, but he gets results so it keeps him off the bottom.
17. Ole Gunnar Solskjaer – Manchester United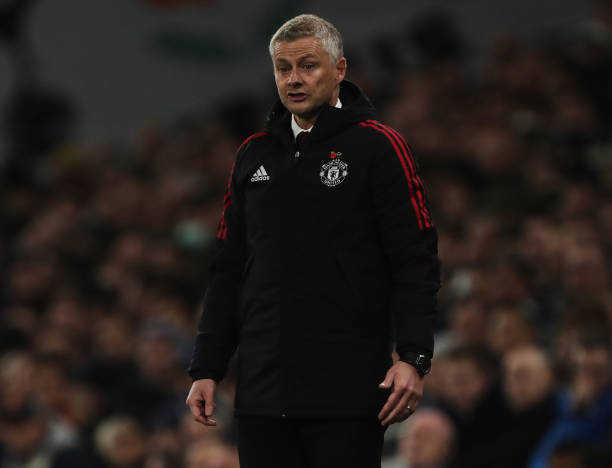 Another potentially controversial selection, the Manchester United boss is in the relegation spots here.
No obvious style of play, no defensive awareness about his sides and results only tend to come because of the quality of player he has at his disposal. If he got another Premier League job it would be in this region of the table.
16. Ralph Hassenhuttl – Southampton
This is a weird one for the Austrian, because he's clearly got something about him.
Hassenhuttl likes to play expansive, attacking football but while his ideas are the right ones he seems to struggle with the actual execution of them. 9-0 defeats in consecutive seasons tells me he's too stubborn to adapt too, so he slots in towards the bottom.
15. Claudio Ranieri – Watford
It seems harsh to have a Premier League winner this far down the rankings, but times have moved and Ranieri isn't what he once was.
The 'tinkerman' tends to play counter-attacking football but it all seems very freestyled when watching his sides and defensively they've never been the best. His achievements earn him this height though.
14. Mikel Arteta – Arsenal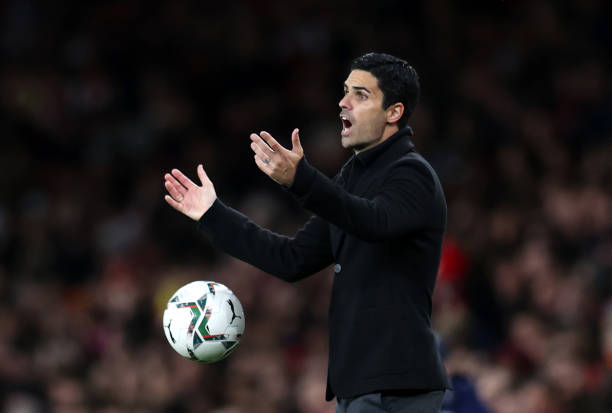 Hear me out. Arteta's Arsenal are showing improvements in recent months now that he doesn't have many injuries, but I'm still not convinced.
They seem organised enough for now, but the discipline issues remain and whenever they concede a goal they look frail mentally. He's young in his career and could certainly move up the list in years to come but for now, he's low down in my ranking of bosses.
13. Bruno Lage – Wolves
Not a lot of experience for the Portuguese manager here, but what he did at Benfica really stands out to me.
Plenty of focus on attacking football, using different player profiles to get what he needs from his teams. They play exciting football and score goals and the fact he has switched Wolves around as quickly as he has is testament to his coaching skills. Like Arteta, he could move up the ranks over the years.
12. Dean Smith – Aston Villa
Smith may have hit his ceiling with Aston Villa now, but the job he has done to this point is nothing short of excellent.
He took over in the Championship, got them to play front-foot, attacking football while also setting up a good defensive base and was rewarded with a cup final and a top half finish. He's probably at his peak as a coach now, which means mid-table is where he sits.
11. Patrick Vieira – Crystal Palace
There may be a bit of recency bias in this pick, but the job Vieira is doing at Selhurst Park is incredibly good right now.
He struggled at Nice after moving from the MLS but the way in which he has transformed the squad's way of playing in such a short space of time is delightful. Possession football with young and flairy players, Vieira's stock is only going to rise.
10. Thomas Frank – Brentford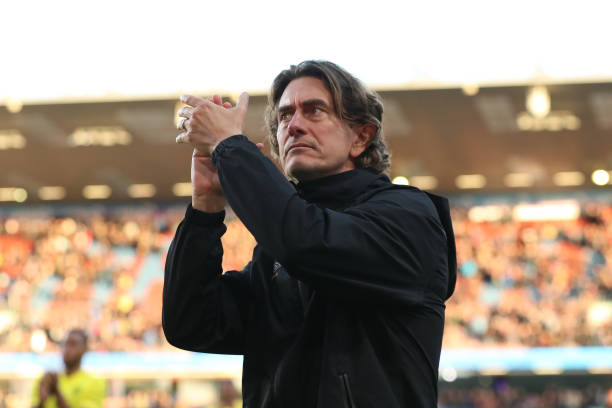 Honestly, I can't praise this man enough. The job he has done since taking over at Brentford has been tremendous, but the transition they have made into Premier League football is even better.
They play attacking football, with a mix of possession and going direct, while they're brave with playing out from the back and strong defensively. I fully expect them to stay up and think Frank will be on a lot of club's radars higher up the league should the managerial merry-go-round start later this season.
9. Graham Potter – Brighton & Hove Albion
Not a big name in the slightest but the job he has done since coming to English football has not gone unnoticed.
Potter's sides play excellent possession football with a major focus on control and scoring goals, just like a Pep Guardiola side. He's still young in his career to rank him much higher than this, but you have to assume that with better players he gets better results, so he's one to keep an eye on.
8. Marcelo Bielsa – Leeds United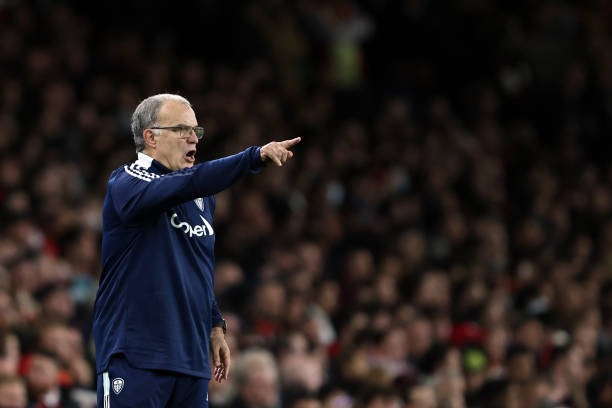 Possibly the most gung-ho manager in all of football, Bielsa's methods and philosophy are legendary across Europe and now he does it for Leeds.
The one vs one battles he creates all over the pitch rely on intense discipline from each player and unbelievable fitness levels, something he drills into every player. He improves individuals on a regular basis and entertains, but really should've won more in his career considering the reputation he has.
7. Rafa Benitez – Everton
A Champions League winner, a La Liga winner, an FA Cup winner, Rafa Benitez is one of the best coaches of his generation.
The issue for him unfortunately, is that generation was about 15 years ago. Rafa was at his best in the mid 2000's to mid 2010's during his time with Valencia and Liverpool but since then his football has become very rigid and uninspiring. He can still get results, but I don't expect him to pull up any trees between now and the end of his career.
6. David Moyes – West Ham
Moyes' career seemed dead and buried after his Man United spell almost a decade ago, but the way he has built his reputation back up has been nothing short of excellent.
He's build a West Ham side that now competes with the best teams in the country when they face off against each other and is one of the toughest to beat, while also scoring plenty of goals going forward. The only thing he's missing now is a trophy or two.
5. Brendan Rodgers – Leicester City
Rodgers showed what a great coach he was during his time with Watford and Swansea, then the Liverpool job when he made them genuine title contenders with brilliant, attacking football.
That job came a little early for him in the end, but he went to Celtic and was dominant and has made Leicester a truly competitive side. He even added the FA Cup to his trophy cabinet, so he is comfortably the best of the rest for me.
4. Antonio Conte – Tottenham
The new Tottenham manager has a proven CV in the managerial world and is without a doubt one of the best in the world.
His 3-4-3 formation has seen him win Serie A titles, a Premier League title and an FA Cup and his management style makes all his sides incredibly difficult to beat. Sometimes though, that pragmatism takes over and not losing gets prioritised over winning, so he just misses out on the top three.
3. Thomas Tuchel – Chelsea
A brilliant thinker with positive attacking football his forté, Tuchel has come to Chelsea and flipped a switch to become a brilliant defensive coach now.
Chelsea barely ever concede goals and yet they still find a way to score goals and win trophies. He's shown he can do all sides of the game to a high level and has the trophies to boot with a Champions League winners medal so he goes in at third.
2. Pep Guardiola – Manchester City
When it's all said and done and Guardiola hangs up his coaching hat, he could go down as one of the absolute best ever.
He's won everything there is to win twice over, playing brilliant attacking football and revolutionising the way teams all over the world approach the game. He improves players individually, improves teams endlessly and wins games with style. The only flaw for me is he's always had to spend a lot of money to do it, but that's why teams bring him in and he always delivers.
1. Jurgen Klopp – Liverpool
For me, the best coach in world football not just the Premier League.
Klopp came into a Liverpool side and implemented a brand new style immediately, and slowly but surely built his squad to become one of the best sides in modern history that won it all. They play fast-paced football with the first though always to score goals, have pace and are brave in their positions.
If I was starting a football club and could make anyone the manager, I'd pick Klopp.