Ever since Khamzat Chimaev arrived in the UFC, he has been calling out the biggest names in the company.
After stopping both John Phillips and Rhys McKee on Fight Island within ten days of each other last year, Chimaev immediately started calling out the likes of Kamaru Usman, Israel Adesanya and Conor McGregor.
Following his most recent dominant win over Li Jingliang at UFC 267 though, it was Stockton's own Nate Diaz who got the call out by 'Borz'.
---
---
It was a fourth straight win for Chimaev in the UFC, continuing his unbeaten career record and extending himself to 10-0 with ten finishes professionally.
Even more impressively, it was yet another fight where the Russian-born fighter didn't absorb a single strike during the bout, meaning he has still only been hit twice in his entire UFC career.
After choking Li out in the first-round, Chimaev made the bold statement that he was ready to 'kill everyone' and said he would take on all comers once again.
But in the following post-fight press conference, he elaborated further on that and called out the hugely popular figure of Nate Diaz for a welterweight clash.
UFC president Dana White appeared to like the idea, claiming that the organisation would discuss the bout with Diaz in the near future. As expected however, the Stockton native was not best pleased at the idea of him fighting a relative newcomer.
While Diaz has earned a reputation in recent years for being picky with what fights he takes, I think the vast majority of people agree with him in this instance.
Diaz is one of the most popular fighters in the sport and has proven himself as a 'needle mover' in recent years, with huge fights against Conor McGregor, Jorge Masvidal and Leon Edwards making history.
The McGregor rematch was one of the biggest selling pay-per-view events in the companies history, while the Masvidal fight saw the company create a 'BMF' title belt especially for the occasion so that it could headline a pay-per-view card in Madison Square Garden.
Then the Edwards fight happened at UFC 263. An unranked Diaz walked straight into a fight against the man many believe to be the rightful number one contender for the belt, and to top it off the UFC made it a five-round bout just because he asked for it.
Those three fights have one thing in common however. He lost them all.
At this stage of his career, it's his name that sells fights not his fighting ability. He is 1-3 in his last four fights, with the only win coming against Anthony Pettis who is no longer with the company.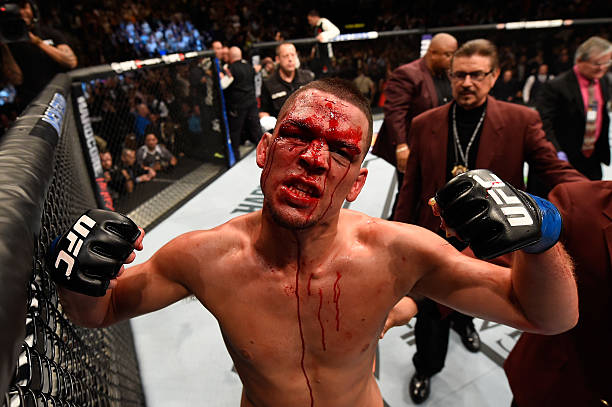 Chimaev is a wrecking ball who has just broken into the top ten of the rankings and there are plenty of fighters ahead of him who would give him a real test.
Diaz is tough as nails, no doubt. But his takedown defence is horrendous and he gets hit for fun in his fights. As it stands right now, I'd have no problem whatsoever betting my house on Chimaev beating him in dominant fashion if they did fight.
But ultimately this is a politics move by the UFC and Dana White. Diaz is into the final fight of his current contract and while I'm sure he and the UFC would quite like to agree a new deal, there's no doubt that he wants mega money to keep fighting and the UFC simply won't want to go as high as he's asking them to.
With the chance to test free agency out there, with his newly acquired 'needle mover' status, this could be the UFC's way of sending him a parting gift. Sign a new deal and we'll give you a nice fight, otherwise you can go out on your sword against our new, shiny phenom.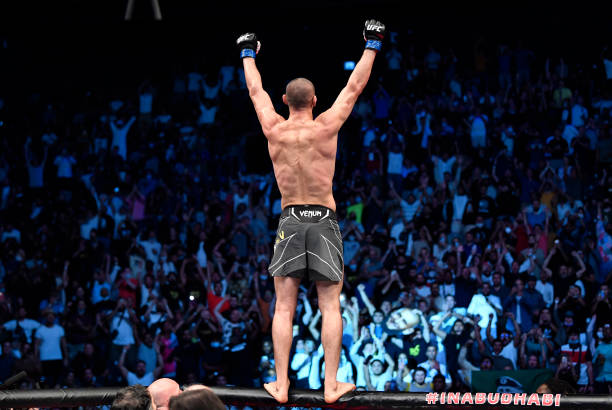 Either way, this is a fight that nobody needs to see. Diaz is a veteran, Chimaev is an up-and-coming title contender, both in different stages and trajectories of their careers.
If Diaz were to win, it would be great for him but bad for the UFC product that their new phenom just got smoked by a vet who is way past his best. If Diaz were to lose, Chimaev is supposed to beat him anyway at this point.
Leave that fight alone, find an alternative for Diaz (like Vicente Luque) and get Chimaev to continue climbing the ladder against ranked guys to get him towards a title shot.