It's fair to say that one of the biggest mysteries in European football over the last season-and-a-half has been surrounding Donny Van de Beek.
The Dutch midfielder joined Manchester United in a £40m deal last summer from Ajax, adding to their central midfield options with a more technically secure footballer.
He started his career on the bench against Crystal Palace as they were beaten on his debut, but he came off the bench that day to score his first goal for the club.
---
---
At first, it seemed as though he just needed a bedding-in period after joining later in the summer than the rest of the squad and he just needed to get up to speed.
But fast forward to November 2021 and Van de Beek is yet to be afforded the opportunity to make his mark at Old Trafford.
Since signing for the club, the 24-year-old has managed just 530 minutes of Premier League action across 21 appearances, with only four starts for the club. He has featured for just 15 minutes this season in the league.
To put that into context, Daniel James has mustered up 128 minutes for Manchester United this season in the Premier League and he left the club in August to sign for Leeds United.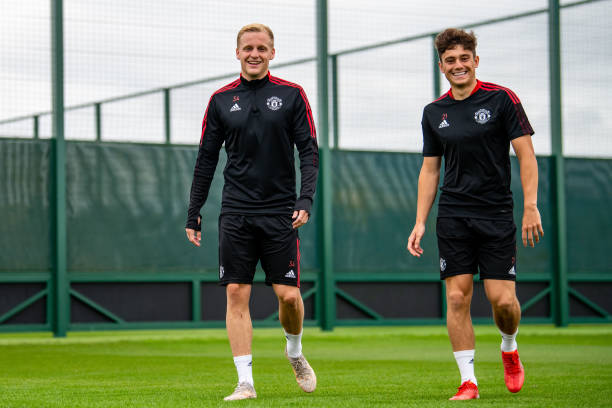 With United's current poor form, Ole Gunnar Solskjaer has tried to stick with what has worked for him in the past meaning Van de Beek's chances have been as limited as ever.
But following the 2-0 defeat to Man City last time out in the Premier League, Solskjaer's job has never been under the microscope more than it currently is.
Add to that the fact Paul Pogba has been ruled out until the new year with a thigh injury, it means a midfield spot may have just opened up for Van de Beek.
We've seen countless times that the duo of Scott McTominay and Fred doesn't work, while Nemanja Matic is the most defensive of all the midfielders in the squad.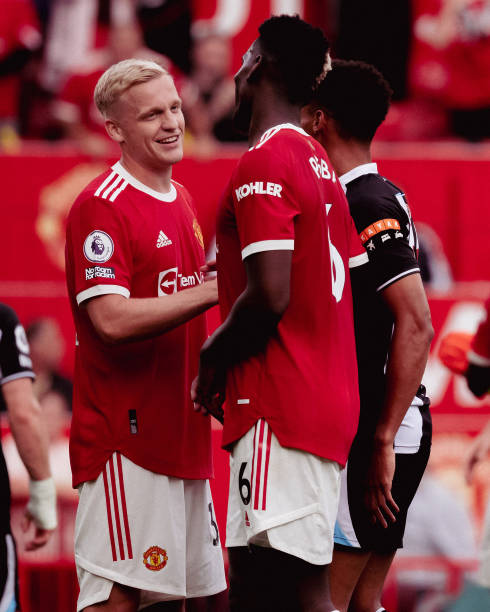 Van de Beek is the most obvious and natural replacement for Pogba in midfield and if Solskjaer is serious about wanting to turn the club's fortunes around, then he needs to try different things to get new results.
He hasn't yet tried to give Van de Beek an extended run in the team and for all he knows the former Ajax man could be his knight in shining armour.
So far during his career at Old Trafford Van de Beek hasn't been trusted to get significant playing time when the team have been losing, drawing, winning or even had the team rotated.
There will be no better time than now and with the January transfer window around the corner and no sign of Solskjaer going anywhere any time soon, it's Van de Beek's time to shine.