The UFC's welterweight division has been open to some criticism and praise in 2021.
Reigning and defending champion Kamaru Usman has seen his stock rise with three brilliant wins over Gilbert Burns, Jorge Masvidal and Colby Covington, while everyone else just seems to be a level below him right now.
But below him, there are a few fighters who know that because of the state of the division they're potentially just a couple of wins away from a title opportunity.
---
---
One fighter who has been closer than most to a title shot in recent times is Michael Chiesa, who entered 2021 riding a four-fight win streak thanks to a dominant win over Neil Magny at UFC Fight Island 8 in January.
Usman reportedly wanted the UFC to offer him a title shot after his win over Masvidal, but they instead insisted on making the rematch with Covington.
In that time period, Chiesa was matched up with Vicente Luque in a great fight that ended with the grappling expert getting caught in a d'arce choke by the Brazilian powerhouse and being forced to tap out in the first round.
It halted his momentum and with that defeat he dropped to number six in the rankings. But instead of getting paired up with someone in the top five or even in the top ten, Chiesa will now take on number 12 ranked Sean Brady at UFC Vegas 43.
Brady is a perfect 14-0 in his professional MMA career, with four wins in the UFC. But all of his victories to date have come against unranked opponents, so this is a huge step-up in competition.
For Chiesa, there is more than just getting back on the horse to fight for. A loss to a young stud like Brady isn't necessarily the worst thing in the world, because he's clearly supremely talented. But it would almost certainly put an end to his title hopes any time in the near future.
A loss would also likely put Chiesa into that dreaded gatekeeper position. He'd drop out of the top ten and as a veteran with big-fight experience, he would become the scalp that upcoming fighters are looking for to get their big break.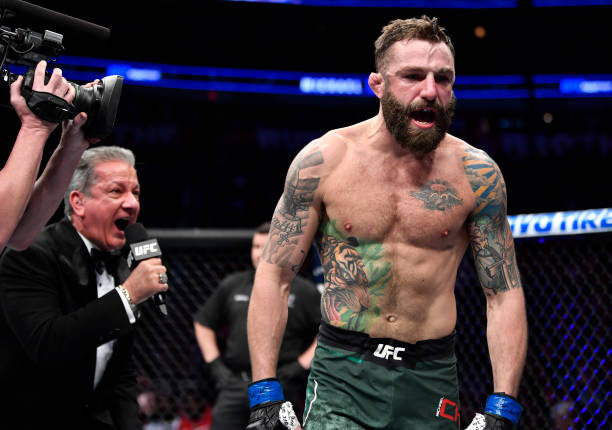 It's a hard position to fight back from, constantly fighting people lower than your rank and it would take three or four consecutive wins to get back into a position of power.
A win however keeps him in position to push for a title shot in 2022 and keep fighting the top guys in the near future while he's in his prime. It's a must-win fight for Chiesa, but for all the wrong reasons.