Cast your mind back to UFC 200, when the era of the 'Lioness' Amanda Nunes began with a win over Miesha Tate.
It was the first defence of Tate's UFC tenure after she'd won the belt in an amazing come-from-behind win over Holly Holm in the previous bout via submission.
That defeat back in 2016 became the start of a downward spiral that Tate stopped in it's tracks. She suffered defeat to Raquel Pennington in her next fight before retiring from the sport and taking up a role with the PFL.
---
---
Fast forward to 2021 and Tate made a triumphant return to the sport with a victory inside the octagon at UFC Vegas 31, stopping Marion Reneau in her final fight via TKO in third round.
Before that fight, she was asked what the goal was upon her return. Was it to scratch an itch? Was it just to prove to herself that she could? Was there something more to it? Her answer was unequivocal and clear.
"When I make this comeback, I'm not doing it cause I have no other options," she said. "I'm not doing it because I'm hurting for money. As a matter of fact, I'm walking away from a six-figure job to fight.
"I have to win three fights to make more than I would with my job at ONE Championship. Win three fights. So again, it's never been about money for me. That's not the No. 1 motivating factor."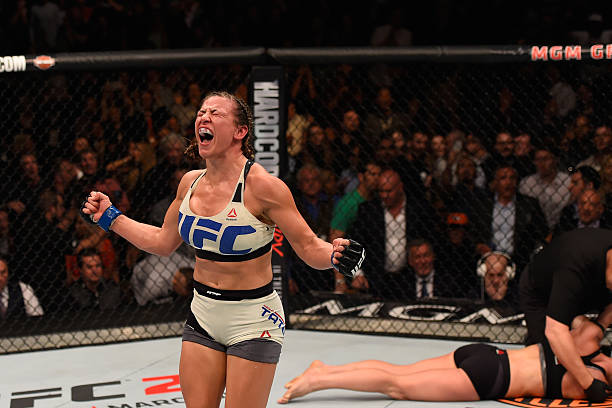 Tate is clear in her goals – she wants to be the champion again. To do that, barring any shocks between now and then, she will have to get back in the octagon with Nunes.
The Brazilian's winning streak stretched to four with her win over Tate and is now sitting at 12, and could stretch to 13 with a win at UFC 269 against Julianna Pena.
But should Tate earn a victory at UFC Vegas 43 this weekend against Ketlen Vieira, she'll be looking up at a fight in the top five some time in the first half of 2022.
In a division scarce of contenders because Nunes has completely cleaned it out, the potential of a rematch is probably closer than many people are anticipating.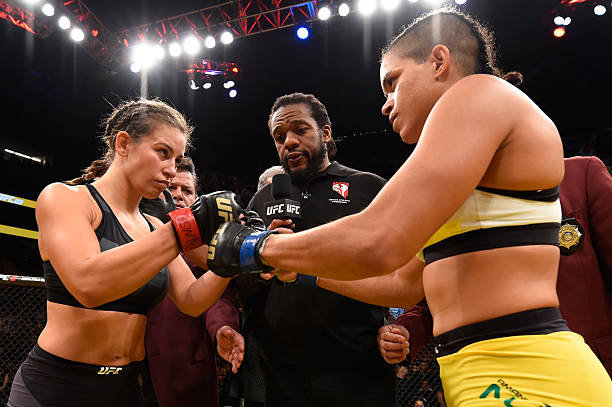 For the UFC though, it's a potential dream come true. The prospect of a rematch between two of the biggest names in women's MMA history is always a good thing for the company, but in this instance it also represents a potential fairy tale story.
The perennial underdog who just about got it done and then had it brutally taken off her so soon after, coming back from retirement and beating the women who is now considered as the greatest of all-time.
It's a perfect storm for a UFC movie moment, but it must start with a victory for Tate this weekend first and foremost.