The Qatar World Cup 2022 qualifying phase is over for European nations, but we still don't know all the teams that will be playing in the tournament.
After ten games each in their groups, ten teams have been assured qualification to the tournament next winter when the most prestigious tournament in football goes to the Middle East.
Serbia, Spain, Switzerland, France, Belgium, Denmark, Netherlands, Croatia, England and Denmark have all confirmed their places, but there are still three more places up for grabs from the continent of Europe.
---
---
But there will be 12 teams competing for those final three spaces, in a mini playoff tournament that will decipher which teams make it. It's a bit complicated, but here is how it will work.
The 12 teams involved in the playoff tournament are;
Portugal
Italy
Scotland
Wales
Russia
Sweden
Turkey
Poland
North Macedonia
Austria
Ukraine
Czech Republic
Of those sides, the first six named will be seeded which means they will play the fixture at home.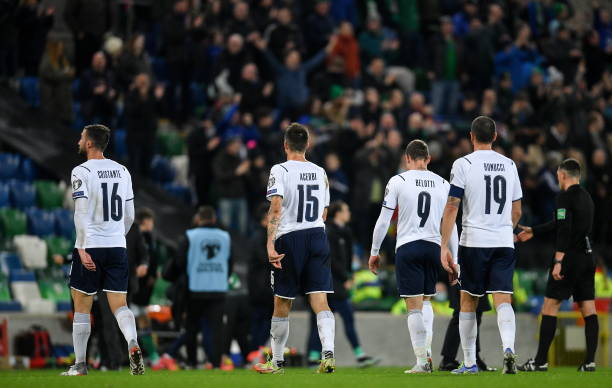 There will be three paths to the World Cup, with four teams separated into each of the three paths. In those paths there will be a one-legged semi-final game and then a one-legged final. The winner of those finals will earn qualification into the World Cup.
The semi-finals and finals of the games will take place between March 24th and March 29th 2022.
The draw for the paths will take place on Friday November 26th in Zurich, with another draw to take place following the semi-finals to determine which team will play the final at home.