England have announced that manager Gareth Southgate has signed a two-year extension to his contract, taking him through to after Euro 2024.
It had been long expected that a deal would be reached between the parties to extend his tenure as the boss, after first taking charge of the national team back in 2016.
But now after confirming England's place in the World Cup for 2022 in Qatar, the deal has been confirmed which will see Southgate complete eight years in charge should he finish out the deal.
---
---
But while Southgate's performance as manager has undoubtedly been successful thus far, have they jumped the gun by extending his contract before a major tournament takes place?
England have enjoyed two brilliant tournaments so far under Southgate, reaching the World Cup semi-finals in 2018 before making it all the way to the final of the delayed Euro 2020 earlier this year, losing to Italy on penalties at Wembley.
But despite the good tournaments, performances for the most part have been far from ideal from Southgate's side.
The manager has constantly been critiqued for his defensive outlook on games despite the abundance of attacking talent he has at his disposal. Regularly fielding a three-at-the-back formation with two defensive midfielders too, it feels like there is a lot of potential waiting to be unlocked by a better coach.
Against the lesser nations, England have no problems whatsoever. They score plenty of goals, create plenty of chances and regularly win the games they're supposed to win by a decent margin.
But against the top sides, we've seen them struggle on several occasions. When it comes to keeping the ball secure against sides full of quality, who know how to press and defend well they often get overrun and that is a coaching issue.
Southgate also has his favourites in the squad, with some getting call-ups regardless of form at club level while others struggle to get a call-up at all irrespective of what they're doing for their club side.
While you could absolutely make a case for Southgate to get a new contract, giving him a new deal right before a major tournament seems weird.
What happens if England crash out at the group stages? What if England fail to score a single goal? What if England completely under-perform from their pre-tournament expectations?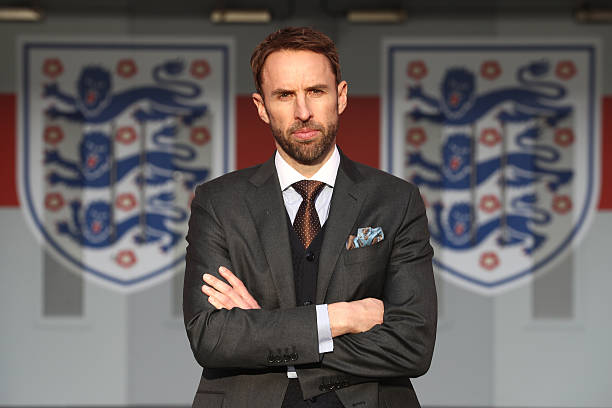 While the intentions are pure and from a good place, it just seems rushed. Southgate is very happy in the job and has intention of going anywhere else right now, and nobody else wants him currently.
England should probably have waited until the end of the tournament next year before extending, especially since Southgate himself had said he was in no rush.
But the announcement of the deal now means the pressure will be on in Qatar, if it wasn't already.