With Manchester United's managerial merry-go-round set to take off once again following the dismissal of Ole Gunnar Solskjaer, fans are looking forward.
Tonight they take on Villarreal in a Champions League group stage game, where a win would confirm their progression to the knockout rounds with a game to spare.
Michael Carrick will be the man in charge of the team for the outing, but what should Reds fans expect from the team bearing in mind it's only been two days since he was placed in temporary charge?
---
---
The reality is, they should expect absolutely nothing to be different.
That isn't because Solskjaer shouldn't have been sacked. The decision to part ways with the Norwegian was absolutely the right one. In fact, the only wrong thing about it is that he should've been sacked a long time ago.
But with Carrick in charge, nothing will change for now. That's because the former United and England midfielder hasn't got his full coaching badges and his only experience with running a team is in the previous regime.
It's believed that Carrick and Kieran McKenna were the coaches that ran the training sessions under Solskjaer's management, so they are unlikely to change too much.
The timing between the sacking and the next game means there would likely already have been a plan in place for the game. The team selection could change slightly based on weekend performances, but ultimately the strategy will have already been settled upon.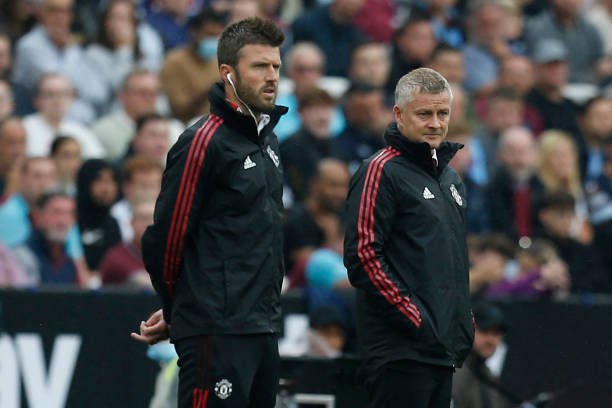 Mick Phelan is also still part of the setup and as the most experienced, his voice and opinion is likely to hold the most weight. This is ultimately the same setup that has failed miserably this season, just without the man who was the face of it running the show.
United won't see a change in their fortunes, results or performances until they have settled on a new manager. Interim or not, the change in ideas and execution are what will bring a change, not just getting rid of Solskjaer.
It's been said countless times before and will be said countless times in the future until there is change, the manager's position is far from the only problem at the club.
The owners and the board are incompetent when it comes to making football-related decisions, so with no clear plan or strategy in place it's impossible to have a real path and route to success.
So when United head to El Madrigal and inevitably look poorly organised and lacking a style, don't be surprised. If they fail to win, don't say that sacking Ole was potentially the wrong decision.
Use context, be smart and be realistic. This is a process that even United fans don't trust the board to get right, so don't expect immediate results.