Liverpool continued their brilliant start to the season thanks to a 4-0 win over Arsenal at the weekend, with Sadio Mane once again on the scoresheet for the Reds.
It was the winger's 106th goal in 234 appearances for the club, as he currently takes part in a sixth season with the club since his £30million move from Southampton back in 2016.
But as the Senegalese star enters the final 18 months of his contract, Liverpool are suddenly in a dilemma with one of the key members of their attacking unit.
---
---
Since the arrival of Jurgen Klopp at Anfield, only Mohammed Salah has scored more goals for the club than Mane.
His pace, agility, directness, skill, physicality and technique have set him apart as one of the very best wingers in the Premier League and Europe but now at the age of 29 there is a decision to make for both player and club.
Mane is entering the final 18 months of his contract at the club, just like Salah is. Discussions over a new contract are yet to begin and with the club reportedly keen to re-sign Salah too there may be no space for them to sign both.
Reports suggest that the Egyptian wants a big pay-rise and with his importance to the side completely unquestionable, that could affect the budget in a big way.
Mane is unlikely to want to be second fiddle forever, and rightly so. At any other club in the world he would likely be the main man in the attack, with the ability to score 20+ goals per season and assist a huge amount too.
His ability to go in both directions and use both feet, while also being an aerial threat despite his diminutive stature, makes him an absolute nightmare for defenders.
At 29, Mane will be signing the last long-term contract of his career whether it is at Liverpool or not. He'll want the one last big payday, like anyone else would, while also wanting some sort of assurances of being a key member of the team.
While Liverpool would no doubt be keen to sign Mane to fresh terms, but are they likely to give him the pay-rise and long-term deal he would crave considering everything else happening at the club? Probably not.
So the decision becomes whether they let him run his contract down and lose him for free, or sell him in the summer.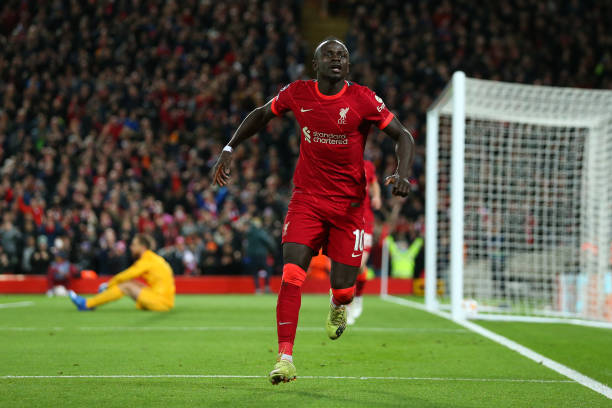 Should they choose to sell him, they won't be short of suitors. Barcelona and Real Madrid have been linked to him in the past, while Paris Saint-Germain could potentially be looking to replace Kylian Mbappe in the summer too.
But if they let him go, they will be strengthening a European rival with one of the best players in the world.
The most likely outcome is that they find an agreement to extend his stay for an extra two or three years with a pay-rise that isn't quite what Mane wanted, but enough to convince him to sign on.
But the club are running out of time to make it all happen, and the longer they wait the more likely an exit becomes.