Following the appointment of ex-Netherland's coach Sarina Wiegman in the summer, we've seen the new England boss select teams for three separate camps now. 
Within that, we've seen squads that seem to fit into three broad categories; the more experienced centre pieces of the squad, young players that had previously had a small taste of the England fold and then players who haven't played for England in a few years but now after getting consistent mins at a bigger club.
Whilst this is a vital structure to have and has served Sarina and England well recently, there may be further scope to explore other options here in the lead up to a home Euros.
---
---
With injuries to captains Steph Houghton and Lucy Bronze, we've seen Sarina opt for a new temporary captain in Arsenal's Leah Williamson, before making her official decision on who will captain the side going forward.
Williamson has risen supremely in this leadership role as many expected that she would, having displayed similar characteristics at club and youth level for England. Considering her as an option also points towards a new age England, one that constantly tries to look ahead and plan for the long-term.
We know that in order to be successful at tournaments there needs to be a good balance between experience and youth. Because of this I think that Sarina already has a great structure in place for the team to do great things this summer.
Most of the players have been to multiple tournaments before and this is coupled with starlets such as Ella Toone and Lauren Hemp who we know can turn a game on its head with individual creativity. This and the fact that Beth Mead is also in some of the best form of her life only bodes well for England creatively. 
Now when I mention taking a chance, I don't think that there's much that Sarina needs to do to the side in preparation. Her position is more about setting up the team and creating an environment that not only equips the players to go out and dominate teams, but also to get them believing that they can dominate teams.
This season has shone a light on so many players that weren't necessarily the most talked about prior to this. Being defensively astute is going to be key to any success that England have at the Euros, which is why I think that there are two players that Sarina should consider adding to the fold.
Both Molly Bartrip and Hannah Blundell who play for Tottenham and Manchester United respectively will add a new dynamic to the squad whilst bringing a great balance of youth and experience. 
Having both made moves this summer we've seen Bartrip become a figurehead in a Spurs team that is known for being defensively resilient. I think her experience in being part of teams that often have to perform in a low block will give Sarina another option in defence, as the other defenders are at teams which dominate the ball.
Whilst saying this, Bartrip is also someone who's confident passing out from the back and leading a backline which I think will be invaluable to the side this summer.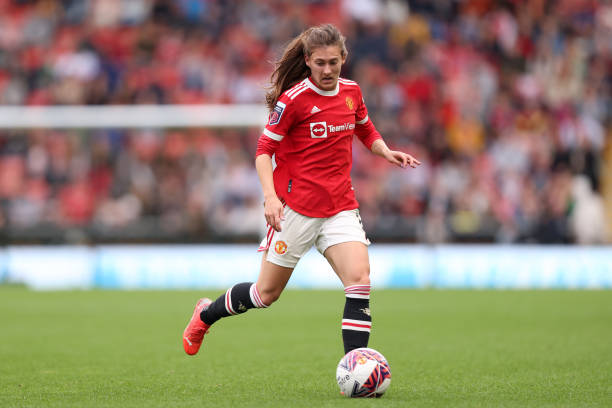 In contrast, Blundell brings a great balance of attack and defence at full-back. Having previously been at Chelsea, she's somebody that knows how to handle the pressure of a big game and her responsibilities in defence. This season at United we've also seen her attacking threat being put under the spotlight too, having already contributed three assists in the league as well as combining well with the winger as an outlet. 
Now is a greater time than ever for Sarina to introduce them to the fold and with that, I think the Lionesses will reap the rewards.