There is an argument to be made that Jose Aldo is one of the very best of all-time and has had the storied, fairytale career that many fighters dream of.
After being crowned featherweight champion during the WEC days back in 2009, he was promoted to UFC's featherweight champion when the organisation completed a buyout in 2010.
As the UFC's crown jewel at 145lbs, Aldo dominated the division for the best part of four years. He beat everyone there was to beat at the time, until he ran into Conor McGregor's violent left hand.
---
---
It seemed that knockout at UFC 194 in 2015 was the start of a downward spiral that every great fighter seems to have these days.
It marked the start of a run of six losses in nine fights, which was remarkable considering he didn't taste defeat for over ten years prior to that fight.
It was a defeat to now featherweight champion Alexander Volkanovski that sparked a change for Aldo though, who decided to drop down in weight to 135lbs to try and challenge for the bantamweight title.
In a back and forth battle with Marlon Moraes, it started with a defeat that many disputed. Ultimately though, it was yet another loss on his record as part of that run.
The performance was enough to convince the UFC to give him a title shot for the vacant belt though after TJ Dillashaw was suspended for using banned substances and stripped of his reign.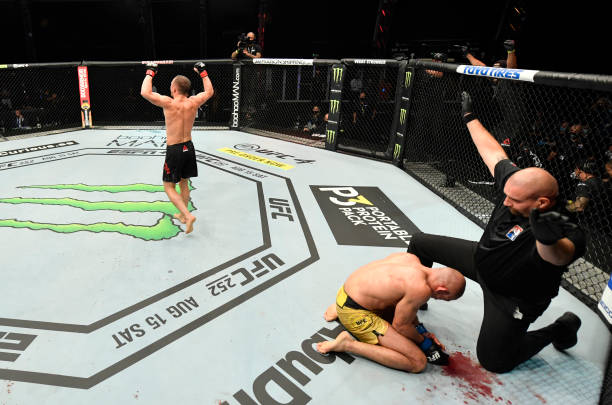 He went up against Petr Yan and ultimately fell short at UFC 251, with the Russian using superior boxing skills to eventually wear the older Aldo down and earn a TKO victory in the fifth and final round.
Since then though, the Aldo we have seen at 135lbs has been nothing short of excellent. Another fun scrap between himself Marlon Vera got him back on the winning trail at UFC Vegas 17, before facing off with Pedro Munhoz at UFC 265 and coming out on top in a three-round war.
Now ranked at number four once again, Aldo takes on Rob Font for a chance at possible redemption against Yan in yet another title fight.
But more than that, a win over Font could set up a dream fight between Aldo and Dillashaw that many wanted to see years prior.
While both men reigned supreme at the bantamweight and featherweight divisions, neither seemed keen to switch into the other's path.
After his last win though, Aldo called Dillashaw out for his return bout only for him to instead fight Cory Sandhagen and win. That seemed to set him up for the next title shot, only for knee surgery to set him back a few places.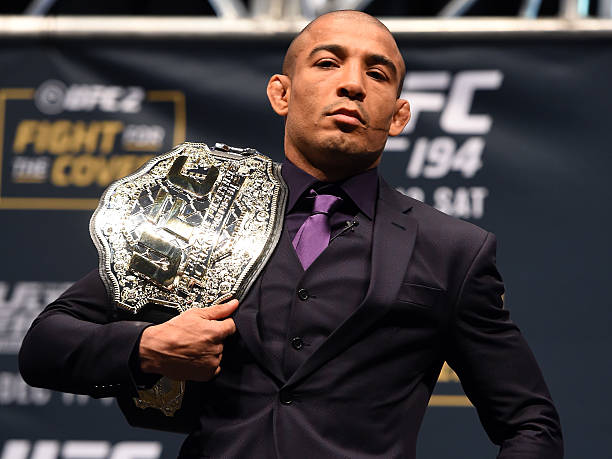 With Aljamain Sterling set to defend against Yan in their highly anticipated rematch early in 2022, Dillashaw may need another bout to keep himself active before potentially getting that shot again.
If Aldo can earn the victory at UFC Vegas 44 over Rob Font, he will be perfectly placed to finally get that fight that he has wanted for a long time.
Should he manage to get that fight and get the win that he is so sure he can deliver, then the only logical next step from that would be another shot at UFC gold.
It would mark yet another chapter in the fairytale of Aldo's career to date and whether he was successful or not, it would cement his legacy and add even more certainty to the argument surrounding his G.O.A.T status.