Manchester United play host to long-time rivals Arsenal at Old Trafford in the Premier League tonight, and it's the start of a new era.
The Reds have seen two games go relatively well results wise since Ole Gunnar Solskjaer was sacked following a poor run, with a 2-0 win over Villarreal followed up with a 1-1 draw at Stamford Bridge vs Chelsea.
Michael Carrick has been the man in charge of those fixtures, and has vehemently denied that new interim manager Ralf Rangnick had any input on team selection and tactics.
---
---
But after being officially announced as the interim manager until the end of the season, Rangnick will surely have input on this game despite not being in the dugout for it.
The German is still working through the visa process and won't be able to officially take charge of the team against Arsenal, but reports say he has already been looking at training tapes and analysing previous games to be able to hit the ground running when he does eventually take charge.
But with that time edging ever closer, it won't be beyond the realms of possibility that he has a big say in team selection and training methods leading into this game.
Even if he isn't though, this is a game where he will finally be able to see what the team is truly made of and the size of the task he has taken on. While Villarreal are a good team in their own right, United are supposed to be beating them.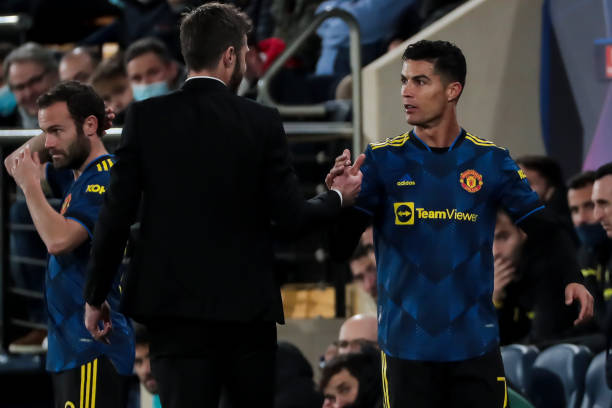 Chelsea are a team right now that would cause any team to adapt their tactics slightly too, so it's no surprise United went extra defensive in that sense.
But against Arsenal, at Old Trafford and with a win desperately needed in the Premier League, they have to go for it. The fans will be right behind them, the players should be up for it to impress the new boss and they are playing against a team who have their own issues.
This isn't an Arsenal team that have been particularly impressive recently, despite their results. Mikel Arteta is still learning on the job and while his side have started to somewhat resemble what he has been speaking about since being in charge almost two years ago, they still have glaring weaknesses.
On paper, the United squad is considerably stronger than Arsenal's and they have the ability to put this team to the sword if they are firing. But that's a big 'if' considering recent form, and Arsenal will be raring to go against a wounded animal.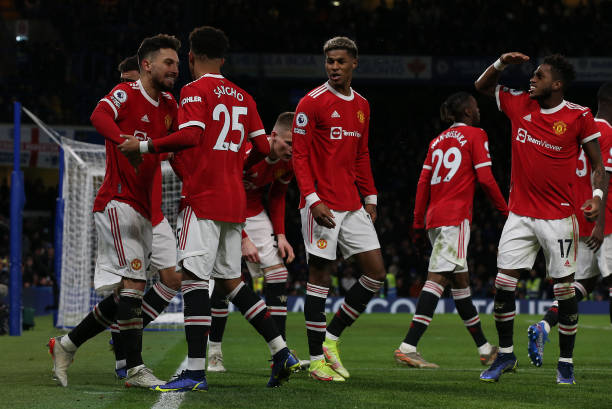 If United can show their true level they should win this game. If they perform below it, then it's very possible they get beaten and fall even further down the table in the race for a top four place.
But one thing that will be sure, is that Rangnick will have a much better idea of his task after 90 minutes at Old Trafford. Whether he can turn it around or build on it, is a different question entirely.