Without a doubt one of the most popular athletes on the entire UFC roster, Sean O'Malley makes his return to the octagon on pay-per-view to close out 2021.
O'Malley is currently 2-0 in 2021, bouncing back from the first and only defeat of his career so far by adding Thomas Almeida and Kris Moutinho respectively to his highlight reel at UFC 260 and UFC 264 respectively.
Now he steps into the octagon to take on Raulian Paiva, another unranked but dangerous opponent that is part of the UFC's stacked 135lbs roster.
---
---
O'Malley recently referred to himself as the 'unranked champion', pointing to the fact that ranked stars Pedro Munhoz and Dominick Cruz will be fighting on the prelims of the same card in the same division, such is the popularity of 'The Suga Show'.
But at what point does O'Malley step up in competition and start really making a name for himself in the octagon rather than outside of it?
O'Malley first came onto fan's radars back in 2017 with a KO win on Dana White's Contender Series. Issues with injuries and USADA since have seen him compete just seven times since then and never against a ranked opponent.
This is a fighter that the company are keen to push to the moon, with the similarities to the rise of Conor McGregor way back when hard to ignore. But part of McGregor's rise was the fact he moved up the rankings with relative ease before eventually winning the title in a stacked weight class.
O'Malley has mentioned previously that the fact he's on an old contract means he wants to hold out fighting big names until he earns more money for it, but if legacy is his main aim he needs to make that move now.
A win over Paiva at UFC 269 will almost certainly see him enter the rankings finally, which means 2022 will see some big fights lined up for him.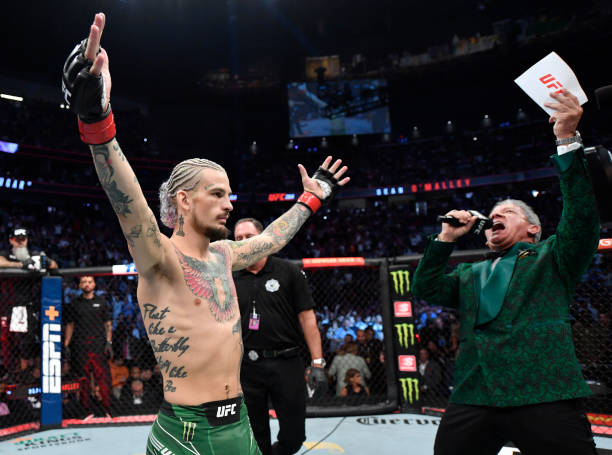 Those big fights will only lead to bigger fights with victories, and O'Malley is someone who tends to try and compete fairly regularly which could see a bit of a surge up the rankings.
Add to that his popularity and the fact the UFC loves a needle-mover more than anything else, don't be surprised to see a win at UFC 269 for O'Malley kickstart the rest of his career for 2022 and beyond.