Former Arsenal and West Ham left-back Nigel Winterburn believes the Hammers have an "unbelievable chance" of being successful in Europe this season under David Moyes.
Winterburn sat down with FreeSuperTips recently and Tap Ins & Tap Outs were able to ask him some questions exclusively surrounding West Ham, and spoke about their run in Europe so far this season and the development of young defender Ben Johnson.
A big thank you to FreeSuperTips for this opportunity.
---
Winterburn is a legendary left-back, who part of the famous Arsenal back-four that made winning 1-0 so popular it became a chant attached to the club's fan base.
Capped twice by England's senior team, Winterburn spent 13 years at Highbury before a short trip across London where he joined the Hammers for three seasons.
He is well aware of the fan-base at Upton Park and the London Stadium's expectations around the cup. Despite the lofty heights they've reached under manager David Moyes recently though, Winterburn says that isn't a surprise to him and believes they could achieve real success in Europe this season.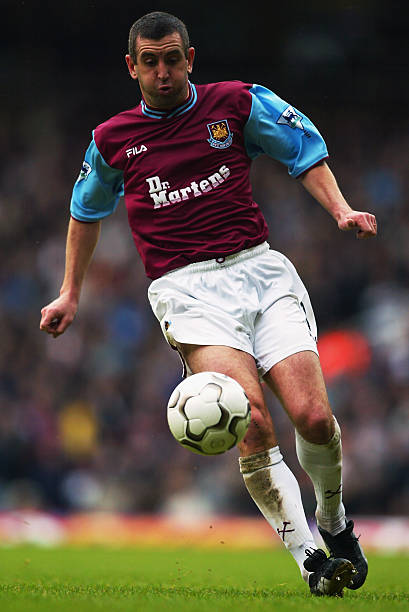 "I think they have an unbelievable chance in this competition," he said.
"They've swept through the group, yes there's Champions League teams coming down, but I don't think West Ham at this minute in time are going to worry about whoever they play.
"They won't be favourites for the competition, but I don't think they'll be far away. People might say there's a lack of experience, but they're there because they're good enough.
"I think there will be more teams afraid of playing West Ham, or David Moyes looking at teams and looking to avoid them. I would suggest it's the other way round and teams will be thinking they don't want to play West Ham at this minute in time.
"Last season and this season they've been on an absolute roll."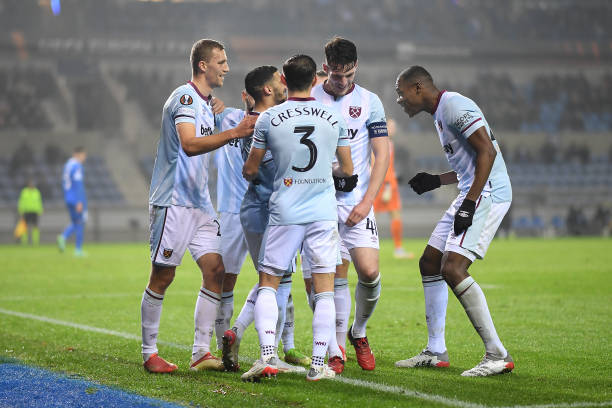 Part of the reason for the club's success has been the performances of the defence, part of which has been made up of young Ben Johnson this year.
The 21-year-old has featured in 12 games so far this season for the Hammers and had made the left wing-back spot his own until a recent injury.
Winterburn said his rise to prominence in the first-team reminds him of Bukayo Saka at Arsenal and his form has made Moyes' decision to pick him much easier.
"I think he's done well, but it's all about progression, getting game time and playing at a level where you're asking the manager to make a decision to leave you out of the team.
"It's similar to Saka at Arsenal, he was playing at such a level that wherever he played he couldn't be dropped.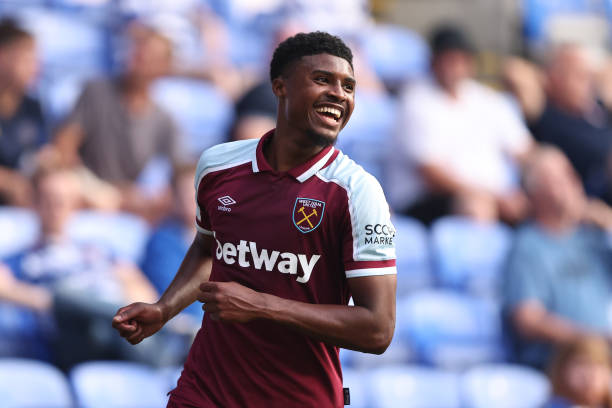 "The fans pick up on these things, the player might be young but if he's playing well you can't leave them out. That's what will happen at West Ham, they'll get opportunities these younger players because they're good enough technically.
"It's how they react mentally in front of those supporters and some players thrive on it whilst others find it difficult. We'll find out when he gets more game time whether he can be a regular or in and out of the team. It's what professional football is all about, making a name for yourself and it's the best job in the world.
"If he continues to play well it'll put pressure on the manager to leave him out and that's how all young players should view it."
---